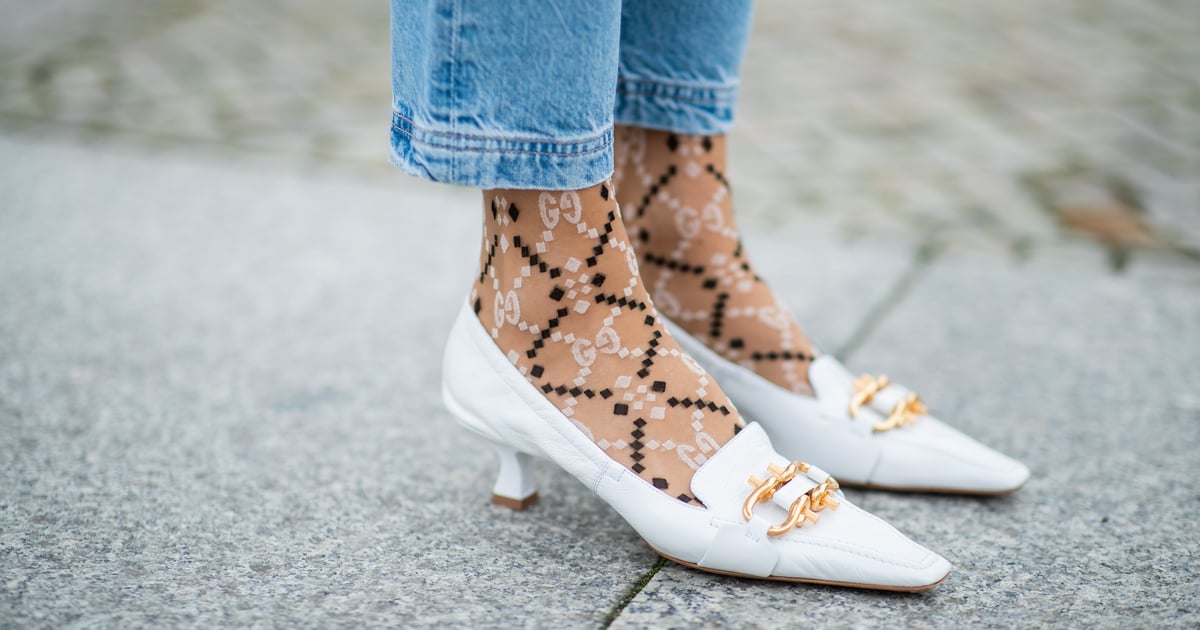 We're always here for the latest fashion trends from dresses to jeans, handbags to jewelry — heck, we even want to know the biggest color trends and must-have sunglasses each season! A category not to be excluded? Shoes! And while we've already broken down the biggest sneaker trends for 2020, there's a lot more in store for the new decade — think the latest in sandals, boots, flats, and heels.
After surveying the Spring/Summer 2020 runways, it became evident that shoe trends were a bit all over the map. But this is great news! It means there's a style to please every aesthetic.
For die-hard minimalists and those who err on the side of classic, modern loafers and thin and strappy sandals (otherwise known as the naked sandal) are two of the biggest trends you'll see splashed across your Instagram feed, sported on the streets, and on just about every fashion-focused woman you know for Spring. While we witnessed many an iteration of those so-thin-they're-nearly-dental-floss sandals in 2019, the new-decade update comes a little brighter in zippy shades like tangerine, yellow, and blue (of course, fail-safe neutral remains on deck).
Another carry-over trend from 2019? Square-toe shoes in just about every silhouette, heel height, and color you can imagine. With a '90s feel, they're the perfect shoe trend to try if you're all about nostalgia or seeking out a subtle update to boots, flats, heels, or mules. Speaking of subtle updates, slanted heels also rank high on our list of shoe trends to try for 2020. This look riffs off the sculptural heel trend we've seen bubble up over the past few seasons — however, it's one of those superwearable, less in-your-face type of trends that feels achingly fresh.
As for shoe trends we love for evening or simply making a statement, lace-up silhouettes and shoes with extra adornments top our list. When it comes to the former, don't be afraid to embrace the street-style-approved trend of tying them up over pants. As for the latter, I liken this trend a made-up term I call "shoe jewelry" — it includes heels, flats, and sandals with a built-in element like a chain-link or rhinestone strap for a fanciful touch. Fun, yes?
Not a heels girl? No problem. The "ugly" shoe movement continues in 2020, with hefty lug soles and futuristic sneakers as frontrunners. This trend is all about utility and nonchalance; almost as if you don't care at all (even though we totally know you do).
Ready to dive deeper into the biggest shoe trends for Spring? All eight lie ahead, plus my edit of shoes to shop at a range of price points.