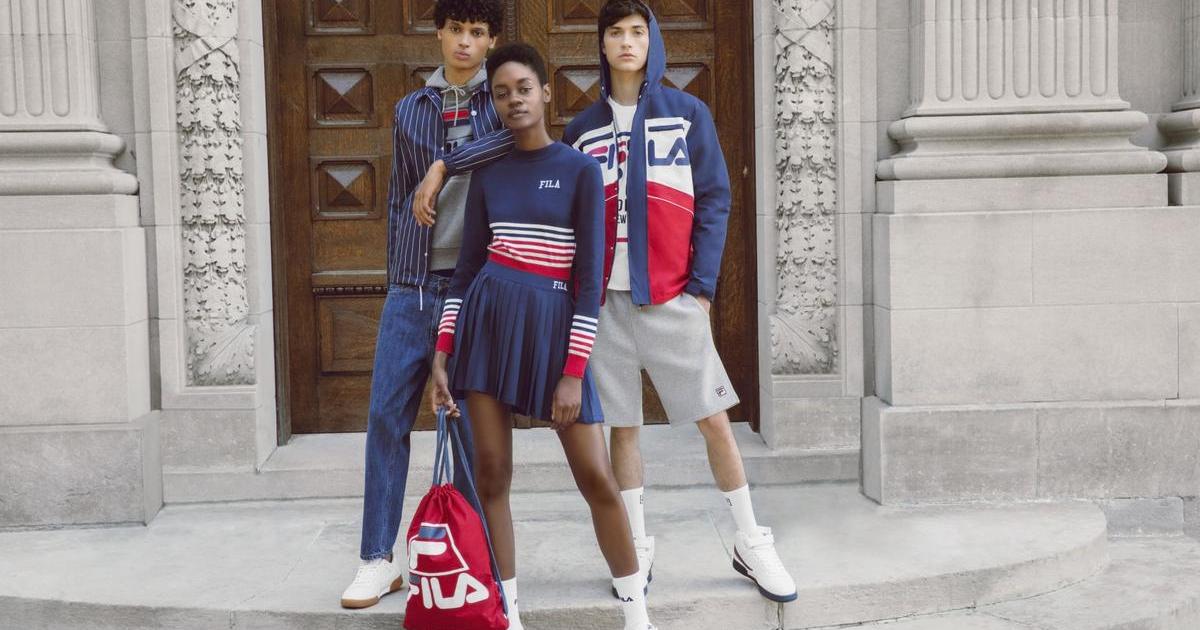 FILA, a mid-market footwear and apparel company that some had left for dead, has shifted its image to an on-trend fashion brand.
Similar to how adidas AG (ADR) (OTC: ADDYY) engineered a turnaround three years ago, positioning the brand at the intersection of sport and fashion, FILA is also reinventing itself. The company has re-emerged as an in-demand fashion brand in the sneaker game.
A Footwear Comeback
After returning to the U.S. nearly seven years ago, FILA was a family value brand focused on big channels like Kohl's Corporation (NYSE: KSS). During the time however, FILA opened up a new channel, FILA Heritage, aimed at widening its exposure to the sneakerhead market.
"One thing we have right now is the attention of the consumer. We have no celebrity or athletic endorsers — it's all about the brand. The conversation you have with the consumer needs to be consistent, you need to reinforce past stories, but you need to be consistent for the kids to continue to buy into it," Louis Colon III, director of heritage for FILA North America, told Benzinga.
FILA's "Heritage" category has grown exponentially and has become a key business driver for the brand, with sales of the segment up 146 percent this year. Over the past four years, FILA's heritage business has doubled its growth every year, Colon said. 
"In 2018, we are making the brand a fashion brand and marketing to a younger consumer, applying new techniques. The conversation you will see around the brand will be a lot different. We want to tell a fashion story with a sport twist. Everything you see from us has a sport twist, " Colon said. 
'Ugly Shoe'
Since footwear trends are moving in the brand's favor, FILA has a new opportunity to connect with the younger generation who may not be familiar with the brand's past but are attracted to its products.
So how was FILA able to change the narrative?
One of the hottest trends in footwear is the "ugly" shoe movement. FILA helped pioneer the style, but it's now being brought to the forefront through high fashion brands like Balenciaga and Fendi. Kim Kardashian teased the latest Adidas Yeezy sneaker — which looks similar to the FILA Disruptor 2 — on social media. The look has quickly become one of the most in-demand styles, and has in turn made the brand an on-trend fashion staple.
"When you see brands in high, high fashion selling the ugly shoe, the bulky shoe — we have had this in our brand DNA since 1993," Colon said. 
"The bulky shoe trend will continue to influence footwear design over the next 18 months. It will go extreme as it is, and you will see more aggressive bottoms." 
Relying on past strategies may not be enough for footwear companies to keep up with today's fast-changing consumer, Colon said. FILA is not simply resting on playing into trends and is positioning its comeback to be something greater than just a fad, he said. 
"Now people are looking for more value, for more authenticity, but it needs to be on-trend. The big ships can't turn that fast. We have an advantage [in that] we are smaller and nimble and have built an infrastructure to be able to turn things around really fast. I think you will see more businesses adapt to our business model. Some of our competitors need to reposition themselves as a little smaller, which is harder because they are a bigger ship," he said.
"We are not resting on the fact that we are a nostalgia brand. We can balance being a fashion brand of today and tomorrow. Once brands rely on so much on what the past was, they will end up having the shortest life of all the brands. The ones that can balance past present and future are the ones that will last," Colon said. 
Footwear industry analyst Matt Powell said there's excitement surrounding the trajectory of the FILA brand. 
"They have two elements to their line. FILA is still a strong mid-market piece. They have a good movement at Kohl's and at the same time have been able to establish a business at Bloomingdale's and Urban Outfitters. All that is a testament to the brand — they are doing the right stuff. It's new and yet it's authentic, and that's an exciting combination."
Related Links:
Are Athletic Endorsements Worth It Anymore?
Exclusive: Adidas President Mark King Discusses Being At The Intersection Of Performance And Fashion
Photo courtesy of FILA. 
© 2020 Benzinga.com. Benzinga does not provide investment advice. All rights reserved.