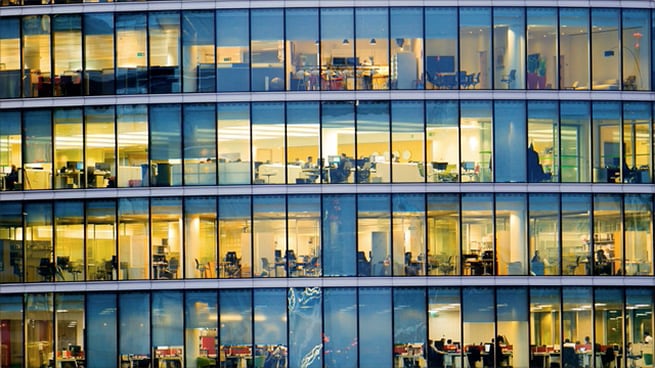 The common theme in office, retail and residential is that it is no longer about space. It's about the services you offer.
Feature – 4 items
Customers at the heart of reimagined spaces
What actions can you take to position yourself to thrive?
Powering digital transformation through proptech
How can you move your digital transformation forward?
Navigating policy and geopolitical uncertainty
What's the path forward for industry and governments?
Tackling emerging business challenges
How can you build your capabilities to fill the gaps?
Markets to watch in 2020
While the Vancouver and Toronto real estate markets continue to lead Canadian cities in terms of investment and development prospects, every region has its own opportunities and challenges. Explore the 10 markets to watch across Canada.
Property type outlook
From the various classes of commercial real estate to the housing market, the impacts of changing customer habits and expectations are reverberating across the property types.
Industrial real estate
The industrial property market as a whole is very healthy, with a low national vacancy rate and particularly tight conditions in Vancouver and the Greater Toronto Area. Rental rates have also been on the rise, and while new supply is in the works in many Canadian cities, high demand is expected to keep industrial markets tight for the time being.
Purpose-built rental housing
Demographic and economic trends continue to move the dial in favour of purpose-built rental housing in Canada. Many baby boomers looking to downsize are choosing to rent, as are some millennials who find it an attractive and potentially more affordable alternative to buying a home. Government actions that are suppressing demand on the home ownership side are pushing even more people to the rental market.
Office
Office buildings continue to be a healthy area of the market, with survey respondents rating downtown properties fifth for development prospects in 2020. Canada's continued gains in employment and the fast-growing technology industry have been positive for the office sector. Despite the healthy market overall, changing workplace practices are having a significant impact on office properties.
Retail
In a year that saw announcements of yet more closings of well-known names in the retail sector, it's not surprising that the subdued sentiment continues for that area of the Canadian real estate market. But the rise of e-commerce doesn't necessarily mean the end of a brick-and-mortar presence.
Single-family residential
As the affordability conversation continues, the market for single-family housing has come under pressure. Survey respondents reflected the impact of the affordability issue, rating the investment and development prospects of moderately priced single-family housing well above higher-end products.
Condominiums
Condos have continued to dominate new-home construction in Canada. But survey respondents are lukewarm on condos, rating development prospects as fair for 2020. Many demographic factors are favourable, but the price gap between condos and single-family homes has been narrowing, particularly with factors like the mortgage stress test limiting demand for more expensive types of housing.
"Governments must recognize that increased supply can help address the affordability issue and be willing to embrace innovative ways of unlocking a supply-constrained market."

Frank Magliocco, National Real Estate Leader, PwC Canada
Best bets for 2020
Where should Canadian real estate developers and investors focus their attention? As phrased by some of our interviewees, the best bets for 2020 are mainly about "beds and sheds," particularly in the top Canadian real estate markets of "MTV" (Montreal, Toronto and Vancouver).
In the sheds category, it's all about warehousing and fulfillment, which tied as the top development opportunities in our survey. Rising customer expectations for same-day e-commerce deliveries continue to spark demand for large-scale facilities close to population centres and transportation routes.
Included in the beds category are mid-priced apartments, which ranked third on our survey for development prospects. From co-living arrangements to traditional rental housing to moderately priced condos, the multifamily category still offers the affordable options many Canadians are looking for.
Demand remains strong, even as condo and rental housing construction has risen consistently and significantly across Canada over the years.  Rental housing under construction was just 13,947 units in 2008, a number that rose to 56,394 in 2018. For condos, units under construction hit 120,923 in 2018, up from 94,658 in 2008.
Also on our list of best bets for 2020 is transit-oriented development. In Montreal, projections suggest the region's Réseau express métropolitain project will spur about CA$5 billion in real estate development along the route.
And in Ontario, the regional transportation agency, Metrolinx, is moving to a market-driven approach to financing transit projects in which it will link new stations to development as it looks to capture land value in its rail network and real estate portfolio. 
Rounding out our best bets for 2020 is senior housing. The industry is responding to the demand for senior housing with a variety of options, especially those tailored to seniors looking for a blend of convenience, security, high-end amenities and flexibility to suit their active lifestyles. 
Despite the strong prospects, developers and operators face considerable costs, complexities and regulations in creating and running facilities and services that cater to Canada's aging population.
Download
Related content