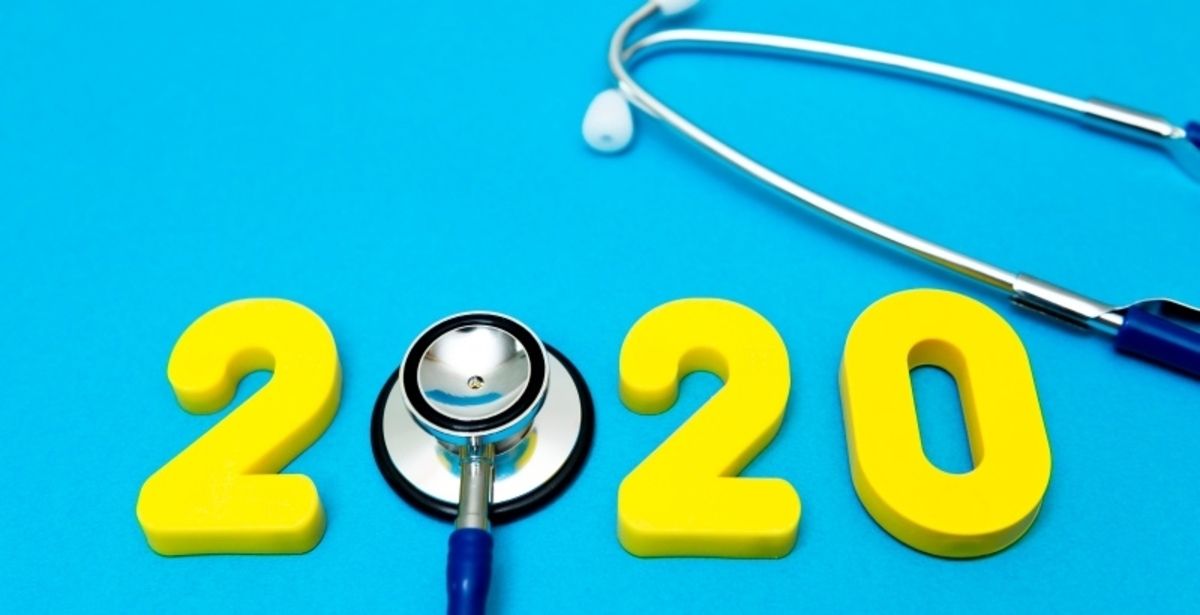 If you're looking for information about nursing trends in 2020, you've come to the right place.
We've put together a list of 25 nursing trends we expect to see in 2020 and beyond based on the latest data and insights from American Nurse Today, the Association of American Medical Colleges, the American Association of Nurse Practitioners, and other sources.
Read on to learn what to expect in the constantly-changing world of nursing in 2020.
1. Online education programs will increase in popularity.
In 2010, the Institute of Medicine (IOM) appointed the Committee on the Future of Nursing to put together recommendations for an action-oriented response to some of the challenges being faced by nurses. One of their key recommendations was to increase the percentage of workers holding a BSN degree from 50 to 80% by 2020.
In 2018, New York became the first state to pass a law requiring nurses to earn a BSN within 10 years of becoming licensed. Many other states have plans to adopt similar legislation. 
In light of these changes, the motivation for nurses to pursue higher education is stronger than ever. Online nursing degree programs provide a way for nurses to obtain a degree while continuing to work full-time, opening the door to higher education without the need to sacrifice work-related responsibilities or family obligations. We predict the popularity of online MSN-FNP and online Post-Master's FNP Certificate programs to increase in 2020.
2. The shortage of primary care physicians will create an even greater demand for Family Nurse Practitioners.
Recent research from the Association of American Medical Colleges found that the United States could face a shortage of up to 55,200 primary care physicians by 2032, due in part to a growing, aging population.
Without enough primary care physicians to care for the population, the demand for Family Nurse Practitioners will be high, especially in those states where FNPs have full practice authority. Back in 2018, the American Association of Nurse Practitioners (AANP) reported that the number of Nurse Practitioners reached an all-time high of 248,000. We expect this number to continue to grow.
3. A greater number of states will grant Nurse Practitioners full practice authority.
As a further response to the primary care physician shortage, more states should begin to grant Nurse Practitioners the authority to practice independently. Currently, 22 states plus Washington D.C. grant nurse practitioners full practice authority, while other states require collaborative agreement with a supervising physician or have restrictions on practice.
Given the pressing need for primary care providers, and the fact that both the National Academy of Medicine and the National Council of State Boards of Nursing recommend that states provide NPs full practice authority, the remaining 28 states have no good reason to continue to restrict Nurse Practitioners' ability to practice primary care.
4. Nursing jobs will continue to grow in 2020.
The numbers are clear: both in the U.S. and globally, there is a shortage of Registered Nurses that is expected to intensify as the Baby Boomer population ages and the need for care providers grows. The good news is that this trend means there will be plenty of job openings for nurses.
According to the Bureau of Labor Statistics, Registered Nursing is one of the top occupations for job growth through 2028, expected to grow by 12% (much faster than average). The BLS reports 371,500 new RN jobs will be added by the year 2028. Based on these projections, it is expected that the job outlook for Registered Nurses will be bright in 2020.
5. Salaries for Registered Nurses will increase.
A November 2018 survey by American Nurse Today revealed that nurses appear to be benefiting financially from the United States' hot economy and the growing demand for Registered Nurses. Nearly 60% of survey responses reported that their salaries have increased in the last 12 months.
Economic principles would suggest that as demand for nurses grows in 2020, salaries should grow with it. It comes as no surprise, then, that the U.S. News & World Report's ranked RN as #19 on its list of "The 100 Best Jobs" in 2019, and ranked Nurse Practitioner as #7.
6. Higher education degrees will become the norm.
On top of higher salaries, another 2020 nursing trend we expect to see is growth in the number of nurses pursuing higher education. As mentioned above, the Institute of Medicine set a goal in 2010 of achieving an 80% BSN-holding nursing workforce by 2020. That same report also called to double the number of nurses with a doctoral degree by 2020. An updated version of this report by the Institute of Medicine has found that the number of nurses with a bachelor's degree or higher is still far short of these goals, with around 56% of nurses now holding a bachelor's degree.
Several independent studies have shown that an increase in the number of RNs holding at least a BSN degree decreases the risk of patient mortality. With such strong evidence that more education leads to better patient outcomes, expect higher education nursing degrees to become the norm for Registered Nurses moving into 2020 and beyond.
7. More states will join the enhanced Nurse Licensure Compact, making it easier for nurses to move across state lines.
The enhanced Nurse Licensure Compact (eNLC) was officially implemented on January 19, 2018. The compact, coordinated by the National Council of State Boards of Nursing (NCSBN), makes it substantially easier for travel nurses to work across state lines. 
Indiana became the latest state to sign the compact's provisions into law, bringing the total number of states that have enacted the eNLC to 32. Alabama will be joining the list soon, and Massachusetts, Michigan, Vermont, Minnesota, Illinois, Louisiana, New York, New Jersey and Rhode Island all have legislation pending, so we expect at least a couple more states to join the list of eNLC states in 2020.
8. Telehealth and chatbot services are making it easier for patients to access care.
Technology has revolutionized every industry, and nursing is no exception. The increasing prevalence of telehealth and chatbot services may help to automate some aspects of the nurse's role in 2020.
With telehealth technology, patients can manage certain aspects of their own health care by accessing an online portal to see their test results, schedule appointments and request prescription refills. Virtual appointments enable them to see their nurse or doctor via live video feed.
Similarly, chatbots can assist patients with things like booking appointments and reminding them to take certain medications. For example, Florence is a chatbot nurse that monitors patients' health, gives instructions and reminders for taking pills, and helps them find specialists in their area.
9. Bilingual nurses will be more valued.
The U.S. population is becoming increasingly diverse. A 2015 report by the U.S. Census Bureau reported that at least 350 languages are spoken in American homes.
Next to English, Spanish is the most widely spoken language in the United States. An estimated 40 million U.S. residents, or 13% of the population, speak Spanish at home.
Given the linguistic diversity of our country, bilingualism is becoming increasingly valued as a skill for nurses to have. Nurses who speak a second language, especially Spanish, may be more attractive to employers than monolingual nurses in 2020.
10. More nurses will choose to specialize.
Nurses today are expected to specialize, and this is a trend that will only continue in 2020.
Nursing is a career where there is greater demand at the higher levels of practice than the lower ones. Nurses who choose to specialize find that they are in higher demand and can often command higher salaries. For example, while Licensed Practical Nurses (LPNs) have a median salary of $44,240 and a job growth outlook of 11% projected to 2028, the more specialized Registered Nurses have a median salary of $71,730 and a job growth outlook of 12% (source: Bureau of Labor Statistics).
From Advanced Practice Registered Nursing to Wound & Ostomy Nursing, there are dozens of specialties that nurses can choose to focus their career on in 2020.
11. The proportion of male nurses will rise.
Nursing remains a female dominated profession, but slowly that is beginning to change. The American Association for Men in Nursing continues to advocate for greater numbers of men in nursing programs throughout the United States and the world.
Since 1960, there has been a clear trend toward increasing numbers of male nurses. The share of nurses who are male went up from 2.2% in 1960 to 13% in 2015. As stigma fades and more men realize the benefits of a career in nursing, we expect the proportion of male nurses to increase.
12. More focus will be placed on holistic care.
Holistic care is a method for ensuring care for the patient as a whole, and holistic nurses are those who recognize each patient's unique physical, mental, emotional, spiritual and environmental strengths and weaknesses.
The Patient Protection and Affordable Health Care Act of 2010 placed a major focus on patient-centered care. Additionally, a 2013 study published in Nurse Education Today found that newly practicing nurses and their patients both benefited from the application of holistic comfort theory. 
Increasingly, hospitals and other health care facilities are emphasizing integrative and holistic health in their delivery models. At Carson-Newman, our online MSN-FNP program and online Post-Master's FNP Certificate program place a major focus on holistic care.
13. Nurses will need to be more technologically savvy.
Technology is ever-present in the modern world of health care, and nurses who are unfamiliar with using it risk being left behind. Nurses today use a wide range of technologically-driven approaches to make their job easier, including Electronic Health Records to track health history and Smart Beds to optimize patient positioning.
A special report by American Nurse Today identified numerous benefits of nursing technology related to patient satisfaction, quality of care and safety. These types of technological innovations won't be going away, so nurses will need to become confident and comfortable with them.
14. The field of health informatics will become more mainstream.
In response to the influx of health care technology, a brand new field has arisen: health informatics. This growing specialization uses data collected by information technology systems to create a more collaborative environment between a patient and his or her various health care providers.
One 2015 survey by the Healthcare Information and Management Systems Society found that respondents reported a direct positive impact on the quality of care patients received as a result of the work of informatics nurses. With a high average salary and very good job outlook, this specialization should attract even more interest in 2020.
15. Patients are becoming more educated.
In the era of smart devices, more people are consuming more information at all times. This includes health-related information. Nurses can now expect to see patients who have already researched their conditions or symptoms online and may have an understanding of which medications might be right for them based on pharmaceutical advertisements they have seen.
Nurses in 2020, especially Nurse Practitioners, must be prepared to deal with these more educated consumers by listening to the patient's own views about his or her health condition and synthesizing this information with their knowledge and expertise.
16. We will see even more retail health clinics opening up.
The lines between the retail and health care industries are blurring. Retail health clinic services offered by major players such as Walgreens and CVS provide an alternative channel for the provision of primary care and are majorly disrupting the health care landscape. Often these clinics are open seven days a week and don't require appointments (up to 90% of patients just walk in).
The retail health clinic market is expected to reach USD 7.3 billion by 2025, growing at a compound annual growth rate (CAGR) of 20.3%. This is good news for Nurse Practitioners, as many NPs have already opted to open up their own clinics within such retail locations.
17. Nursing faculty positions will become more attractive.
The demand for registered nurses may be growing, but paradoxically many institutes of higher education have been forced to turn away qualified applicants due to an ongoing nursing faculty shortage. According to a 2016-2017 American Association of Colleges of Nursing (AACN) report on Enrollment and Graduations in Baccalaureate and Graduate Programs in Nursing, U.S. nursing schools had to turn away 64,067 qualified applicants from baccalaureate and graduate nursing programs in 2016. The AACN identifies budget constraints, an aging faculty and increasing job competition from clinical sites as factors contributing to the faculty shortage.
As a response to this crisis, many initiatives are already underway to make nursing faculty positions more attractive to qualified nurses. One example of such an initiative is the Jonas Nurse Leaders Scholar Program, which provides financial support to more than 1,000 scholars in all 50 states with the goal of expanding the pipeline of future nursing faculty.
18. The demand for geriatric specialists will rise.
America is aging. The Congressional Budget Office calculates that by 2050, one fifth of the U.S. population will be 65 or older. And yet a 2016 paper from the National Academy of Medicine reports that, "Fewer than 1% of registered nurses and fewer than 3% of advanced practice registered nurses are certified in geriatrics."
More geriatric nurses will be required to deal with an aging and ailing population of Baby Boomers. New nurses entering the field in 2020 may wish to be on the forefront of this highly sought-after specialty by becoming certified in Geriatric Care Management.
19. More awareness will be given to common issues being faced by nurses.
Nursing is an extremely rewarding profession, yet like any job it has its challenges. According to American Nurse Today's most recent survey, 55% of respondents reported being verbally assaulted by a patient, and roughly 36% reported being verbally assaulted by another employee or health care worker.
Compassion Fatigue, also known as Secondary Traumatic Stress, is another common issue being faced by nurses. Compassion Fatigue can manifest itself in the form of high rates of absenteeism, apathy, and mental and physical exhaustion.
Awareness of these issues is growing, and in response more organizations are emphasizing the importance of self-care to guard nurses from the effects of job-related stressors.
20. Nurses are retiring later.
While the U.S. is indeed facing a nursing shortage, the crisis hasn't been nearly as bad as many analysts predicted, in part due to the fact that older nurses are delaying retirement. A 2014 study in Health Affairs found that in the period from 1991-2012, 74% of nurses were still working at the age of 62 and 24% were still working at the age of 69. By contrast, in the period from 1969-1990, the numbers were only 47% and 9% respectively.
This trend toward later retirement is expected to continue in 2020. What this means for new nurses entering the field is that, while job opportunities will still be plentiful, the opportunities may be limited mainly to hospital settings, since older RNs tend to shift to non-hospital environments as they age.
21. SNF providers will diversify their services in the face of declining occupancy numbers.
Skilled Nursing Facilities (SNFs), once commonly referred to as nursing homes, have seen a consistent decline in occupancy numbers for some time now – despite the aging population. Health Dimensions Group's recent "Top Trends in Aging Services 2019" report observed that occupancy fell from 82% to 79% last year.
As a result of this trend, SNP providers will likely start adding more services than just skilled nursing. These services could take the form of home health and care, adult day care offerings or behavioural services (e.g. taking in people with substance abuse issues). SNF nurses can therefore expect to be dealing with a wider variety of patient types.
22. Value-based care is the new reality.
Following the Patient Protection and Affordable Care Act of 2010, medical insurance companies shifted from an output-based pay policy to an outcome-based (or value-based) pay policy. Value-based care means that payment and delivery models are now based on value and not volume, so providing a positive patient experience is a much more important measure for health care providers than it was previously.
Nursing informaticists plays an important role in measuring and reporting patient outcomes that are used in the value-based billing model. Several health care providers already publicly report their patient experience scores on Medicare.gov.
23. Nurses will continue to advocate for greater inclusion on boards.
Nurses form an integral part of every hospital's leadership team, but they are grossly underrepresented on hospital boards. The Institute of Medicine's 2011 report on the Future of Nursing found that while 20% of hospital board members were physicians, only 6% were nurses. 
In response, the Nurses on Boards Coalition was launched with the goal of putting 10,000 nurses on boards by the year 2020. This initiative is backed by the Robert Wood Johnson Foundation and AARP, among other organizations. As of January 2020, the Coalition is counting more than 7,026 nurses on hospital boards, with close to 300 added in the past 90 days. Much progress has been made and we expect this progress to continue in 2020, although the goal of 10,000 nurses on boards is unlikely to be reached by the end of the year.
24. Nurses will take a more active role in battling the opioid epidemic.
The United States is in the middle of an opioid crisis. According to the National Institute on Drug Abuse, every day more than 115 people in the United States die after overdosing on opioids. The recent Support for Patients and Communities Act has put into place a number of measures to help tackle the crisis, but a true end to the epidemic will require that a more active role be taken by health care providers, including nurses.
Since opioid abuse often begins with prescription drugs, the Lippincott Nursing Center has identified several ways nurses can help address the crisis via responsible pain management practices. Such practices include advocating for prudent opioid prescription, educating patients that alleviating pain (not completely eliminating it) should often be the goal, and using non-opioid methods of pain management such as ice or heat when appropriate.
In terms of life-saving potential, nurse-led action and advocacy to address the opioid crisis may be one of the most consequential nursing trends of 2020.
25. Maternal health will be a major area of focus.
The pregnancy-related mortality rate in the United States has more than doubled since 1987, according to the Centers for Disease Control and Prevention, and in 2018 the USA was named the most dangerous place in the developed world to give birth. Such a worrisome trend demands a response, and in December of 2018 the Senate approved the Preventing Maternal Deaths Act by unanimous consent. The Act provides money to states that can be used to create or expand committees to review maternal deaths.
A 2018 USA TODAY network investigative report found that many maternal deaths are caused by hospitals not following basic safety steps. In light of these troubling findings and the government-funded initiatives to further study the issue, obstetric nursing education and maternal health in general should continue to receive a great deal of focus in 2020.
Sources:
Academic Progression in Nursing. Evidence for a BSN Workforce. Retrieved from https://www.academicprogression.org/about/evidence-for-a-bsn-workforce.
American Association for Men in Nursing (2018). Retrieved from https://www.aamn.org/.
American Association of Colleges of Nursing (2017, April). Nursing Faculty Shortage. Retrieved from https://www.aacnnursing.org/News-Information/Fact-Sheets/Nursing-Faculty-Shortage.
American Association of Colleges of Nursing (2017). Nursing Shortage Fact Sheet. Retrieved from https://www.aacnnursing.org/News-Information/Fact-Sheets/Nursing-Shortage.
American Association of Nurse Practitioners (2018, March). Number of Nurse Practitioners Hits New Record High.  Retrieved from https://www.aanp.org/news-feed/number-of-nurse-practitioners-hits-new-record-high.
American Association of Nurse Practitioners. (2018). State practice environment. Retrieved from https://www.aanp.org/legislation-regulation/state-legislation/state-practice-environment.
American Nurse Today (2013). Special Report: Nursing, Technology, and Information Systems. Retrieved from https://www.americannursetoday.com/wp-content/uploads/2014/07/ant11-Technology-1107.pdf
American Nurse Today (2019). Future of Nursing 2020-2030: Extending the Vision. Retrieved from https://www.myamericannurse.com/future-of-nursing-2020-2030-extending-the-vision/.
Association of American Medical Colleges (2018). The Complexities of Physician Supply and Demand: Projections from 2016 to 2030 (2018 Update). Retrieved from https://www.aamc.org/news-insights/press-releases/new-findings-confirm-predictions-physician-shortage.
Boivin, Janet M. American Nurse Today (2018, November). 2018 Nursing Trends and Salary Survey Results. Retrieved from https://www.americannursetoday.com/2018-trends-salary-survey/
Bureau of Labor Statistics (2017). Occupational Employment Statistics. Retrieved from https://www.bls.gov/oes/2017/may/oes291141.htm.
Bureau of Labor Statistics (2018). Occupational Outlook Handbook. Retrieved from https://www.bls.gov/ooh/health care/registered-nurses.htm.
Campaign for Action (2014, November). National Coalition Launches Effort to Place 10,000 Nurses on Governing Boards by 2020. Retrieved from https://campaignforaction.org/resource/national-coalition-launches-effort-place-10000-nurses-governing-boards-2020/.
Centers for Disease Control (2018, August). Pregnancy Mortality Surveillance System. Retrieved from https://www.cdc.gov/reproductivehealth/maternalinfanthealth/pregnancy-mortality-surveillance-system.htm.
CNBC (2015, November). At Least 350 Languages Spoken in US Homes: New Report. Retrieved from https://www.cnbc.com/2015/11/04/at-least-350-languages-spoken-in-us-homes-new-report.html.
CNN (2018, March). Hispanics in the US Fast Facts. Retrieved from https://www.cnn.com/2013/09/20/us/hispanics-in-the-u-s-/index.html.
Congressional Budget Office (2013, June). Rising Demand for Long-Term Services and Supports for Elderly People. Retrieved from https://www.cbo.gov/publication/44363.
Courier Journal (2018). Deadly Deliveries. Retrieved from https://www.courier-journal.com/deadly-deliveries/interactive/how-hospitals-are-failing-new-moms-in-graphics/.
Dabrow Woods, Anne. Lippincott Nursing Center (2017, August). Using the art and science of nursing to fight the opioid crisis. Retrieved from https://www.nursingcenter.com/ncblog/august-2017/using-the-art-and-science-of-nursing-to-fight-the.
Goodwin, Miki and Candela, Lori (2013, June). Nurse Education Today. Outcomes of newly practicing nurses who applied principles of holistic comfort theory during the transition from school to practice: A qualitative study. Retrieved from https://www.sciencedirect.com/science/article/abs/pii/S0260691712002559?via%3Dihub.
Ham, Becky. Center for Advancing Health (2014, September). Retail Clinics: What's in Store for Health Care. Retrieved from http://www.cfah.org/prepared-patient/prepared-patient-articles/retail-clinics-whats-in-store-for-health-care.
Health Affairs (2014). Registered nurses are delaying retirement, a shift that has contributed to recent growth in the nurse workforce. Retrieved from https://www.medscape.com/medline/abstract/25031246.
Health Care Information and Management Systems Society (2015, April). 2015 Impact of the Informatics Nurse Survey.
Institute of Medicine (2010). The Future of Nursing: Leading Change, Advancing Health. Retrieved from http://nationalacademies.org/hmd/reports/2010/the-future-of-nursing-leading-change-advancing-health.aspx.
Jonas Philanthropies. Jonas Scholars: Investing in the future of nursing through scholarships. Retrieved from https://jonasphilanthropies.org/jonas-scholars/.
Munnich, E., and Wozniak, A. (2017, October). What explains the rising share of U.S. men in registered nursing? Retrieved from the Washington Center for Equitable Growth website at http://cdn.equitablegrowth.org/wp-content/uploads/2017/10/03110035/10032017-WP-rising-share-men-nursing.pdf.
National Academy of Medicine (2016, September). Preparing for Better Health and Health Care for an Aging Population: A Vital Direction for Health and Health Care. Retrieved from https://nam.edu/preparing-for-better-health-and-health-care-for-an-aging-population-a-vital-direction-for-health-and-health-care/.
National Institute on Drug Abuse (2018, March). Opioid Overdose Crisis. Retrieved from https://www.drugabuse.gov/drugs-abuse/opioids/opioid-overdose-crisis.
NPR (2017, May). U.S. Has The Worst Rate Of Maternal Deaths In The Developed World. Retrieved from https://www.npr.org/2017/05/12/528098789/u-s-has-the-worst-rate-of-maternal-deaths-in-the-developed-world.
Nurse.org (2019). Updated Map: Enhanced Nursing Licensure Compact (eNLC) July 2019. Retrieved from https://nurse.org/articles/enhanced-compact-multi-state-license-eNLC/.
NursingSchoolHub.com. 30 Big Trends in the Field of Nursing. Retrieved from https://www.nursingschoolhub.com/nursing-trends/.
Research and Markets (2017, September). U.S. Retail Clinics Market Analysis By Ownership Type, Competitive Landscape, And Segment Forecasts, 2014 – 2025. Retrieved from https://www.researchandmarkets.com/research/2pchs2/u_s_retail.
The 100 Best Jobs (2019). U.S. News & World Report. Retrieved from https://money.usnews.com/careers/best-jobs/rankings/the-100-best-jobs.
Skilled Nursing News (2018, December). Looking Ahead to the Top Skilled Nursing Trends of 2019. Retrieved from https://skillednursingnews.com/2018/12/looking-ahead-top-skilled-nursing-trends-2019/.
Stempniak, Mary. McKnight's Long-Term Care News (2018, November). Aging services experts highlight 11 long-term care trends for 2019. Retrieved from https://www.mcknights.com/news/aging-services-expert-highlights-12-long-term-care-trends-for-2019/.