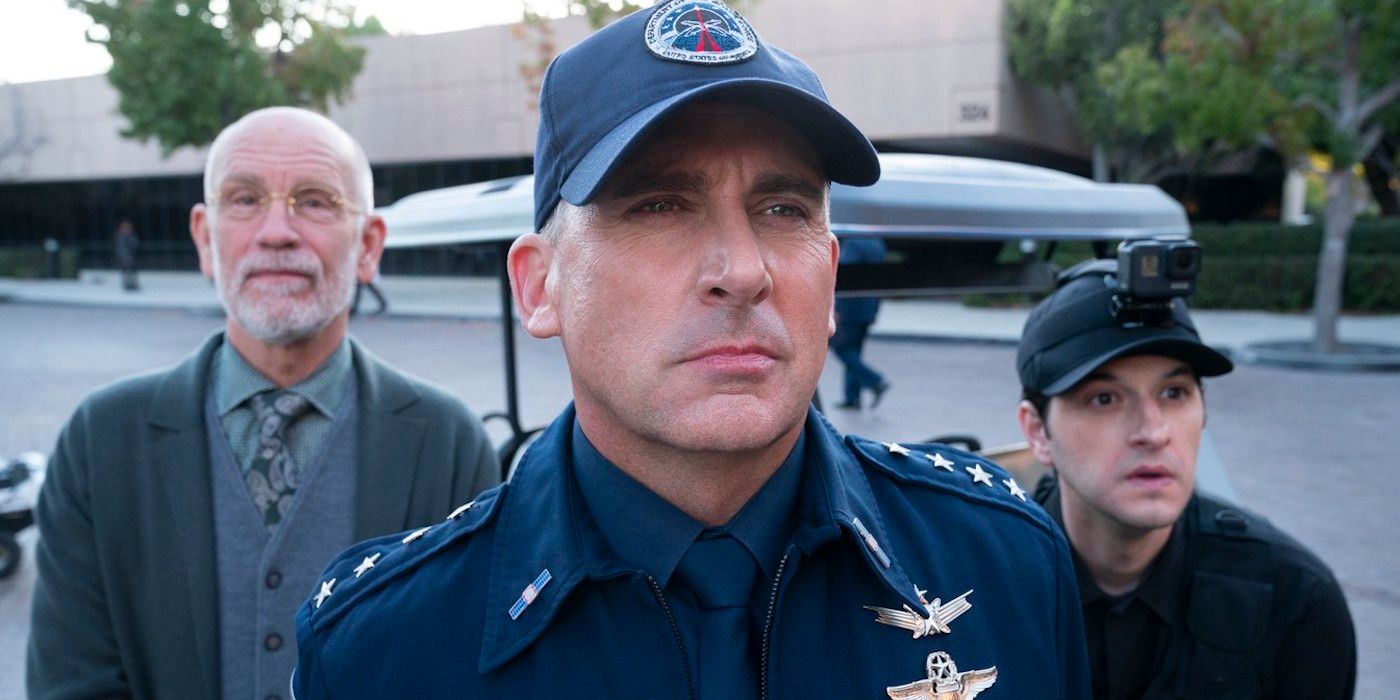 The United States announced its Space Force first, but Netflix's streaming series was first to launch, meaning it might win a trademark war.
Jun 07, 2020
The United States Space Force was only announced two years ago and has yet to engage in any military operations, but the latest branch of the U.S. armed forces already stands to lose its first battle — to Netflix's Space Force.
The streaming service premiered its new sci-fi/comedy series Space Force on May 29. The show's name has no relation to the newest organization of the U.S. military, which unveiled its official flag only two weeks earlier. Because of the common moniker, though, the United States Space Force's first battle might be a trademark war — fought in court, rather than in space.
Continue scrolling to keep reading Click the button below to start this article in quick view.
Start now
Attorneys for the U.S. military have done little to secure the Space Force name as a registered trademark. Netflix, however, has been far more aggressive, and has already locked down the rights to the name in several countries.
RELATED: Space Force: All The Comic Book And Sci-Fi References
Despite sharing a name, both entities have plenty of room to maneuver without evoking much confusion. The streaming comedy, with its political jabs at the current presidential administration, is unlikely to make its viewers think they're watching a series about an actual branch of the U.S. military. The fledgling U.S. Space Force, meanwhile, has yet to even get off the ground — both literally and figuratively.
While Netflix's effort was the first to come to fruition, the U.S. Space Force was first announced by President Donald Trump in March 2018. The military branch was officially established as a formal organization last December. Netflix, meanwhile, greenlit the 10-episode series in January 2019.
Created by Greg Daniel and Steve Carell, Space Force stars Carell, John Malkovich, Ben Schwartz, Diana Silvers and Tawny Newsome. Season 1 is currently available on Netflix.
KEEP READING: Space Force's Season 1 Finale, Explained
The Boys: How the Show's Mother's Milk Differs From the Comic's Version
Related Topics