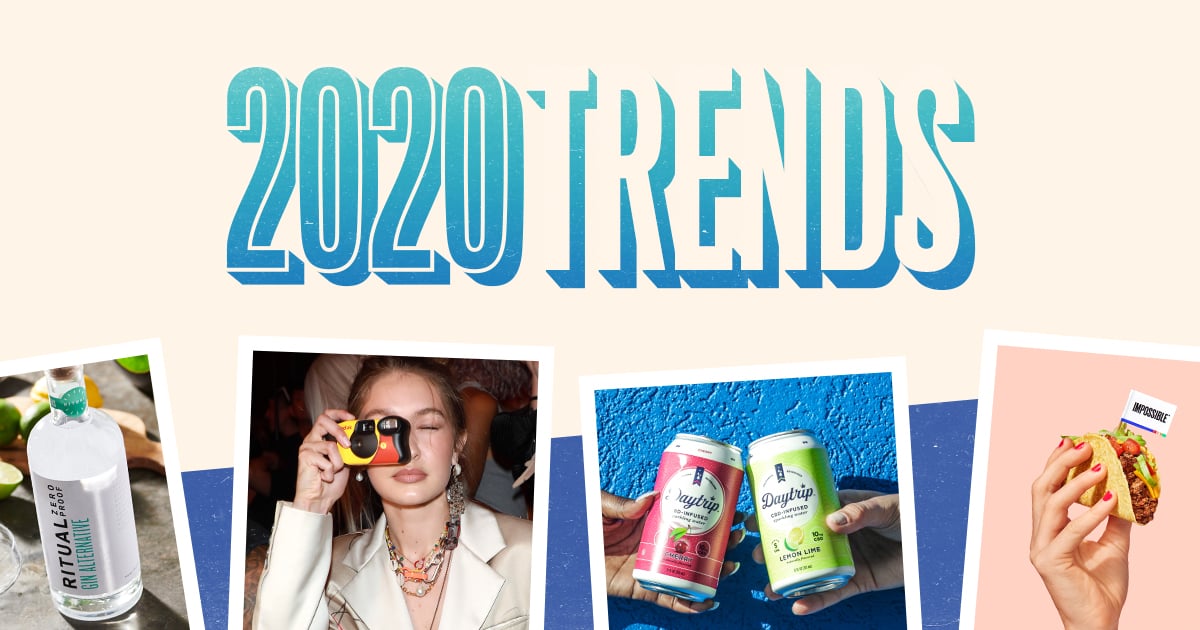 The year 2020 has no choice but to be momentous, heralding in a new decade with the most satisfying numerical repetition. Convenience and sustainability will be at the forefront of the incoming era, with innovative developments in entertainment, fitness, parenting, wellness, and more making our lives easier while also keeping Mother Earth's lifespan top of mind. Oh, and let's not forget about that presidential election, which is sure to spark passionate conversations as younger generations enter the political sphere.
We've already listened, watched, snacked, and explored our way through 2020's emerging trends, and we're highlighting 20 that will reach their peak in the months ahead. Pause your Disney+ stream and grab a CBD-infused beverage, because it's about to be one heck of a year.
— Reporting by Victoria Messina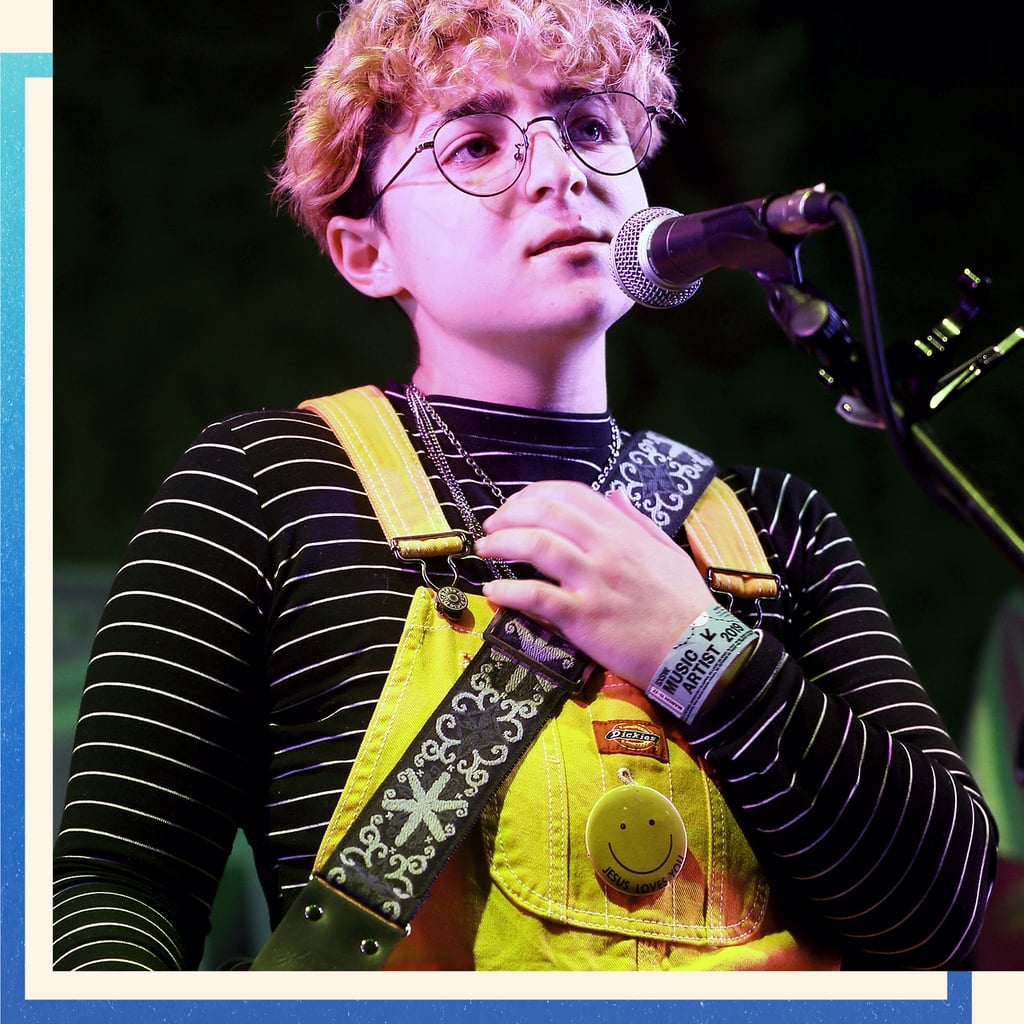 1. The New A-List Celebrity
The stars everyone will be buzzing about in 2020 have one major quality in common: authenticity. A new wave of young actors, artists, and influencers are embracing their identities and making the landscape more diverse than ever. In 2019, musicians like Billie Eilish, Lil Nas X, and Lizzo paved the way for emerging talents who will similarly play by their own rules in the new year. There's Clairo, a 21-year-old bedroom-pop singer who's steadily (and somewhat accidentally) gained a hefty following since she released a low-fi music video that went viral in 2017. Poet and singer-songwriter Arlo Parks is another one to watch, taking the world by storm with her confessional lyrics about anxiety, adolescence, and identity. And we'd be remiss not to include Claud, a nonbinary artist leading the charge for LGBTQ+ representation in indie-pop music. In the influencer sphere, you can count on teen YouTube sensation Emma Chamberlain to continue to grow her fan base in 2020, as Gen Zers relate to her unfiltered, down-to-earth content and quirky humor. A social media star who became a YouTube Originals actor, Rickey Thompson is unabashedly himself in all of his Instagram videos, oozing unapologetic confidence and inspiring his followers to do the same. Expect these stars and more to become household names that everyone stans.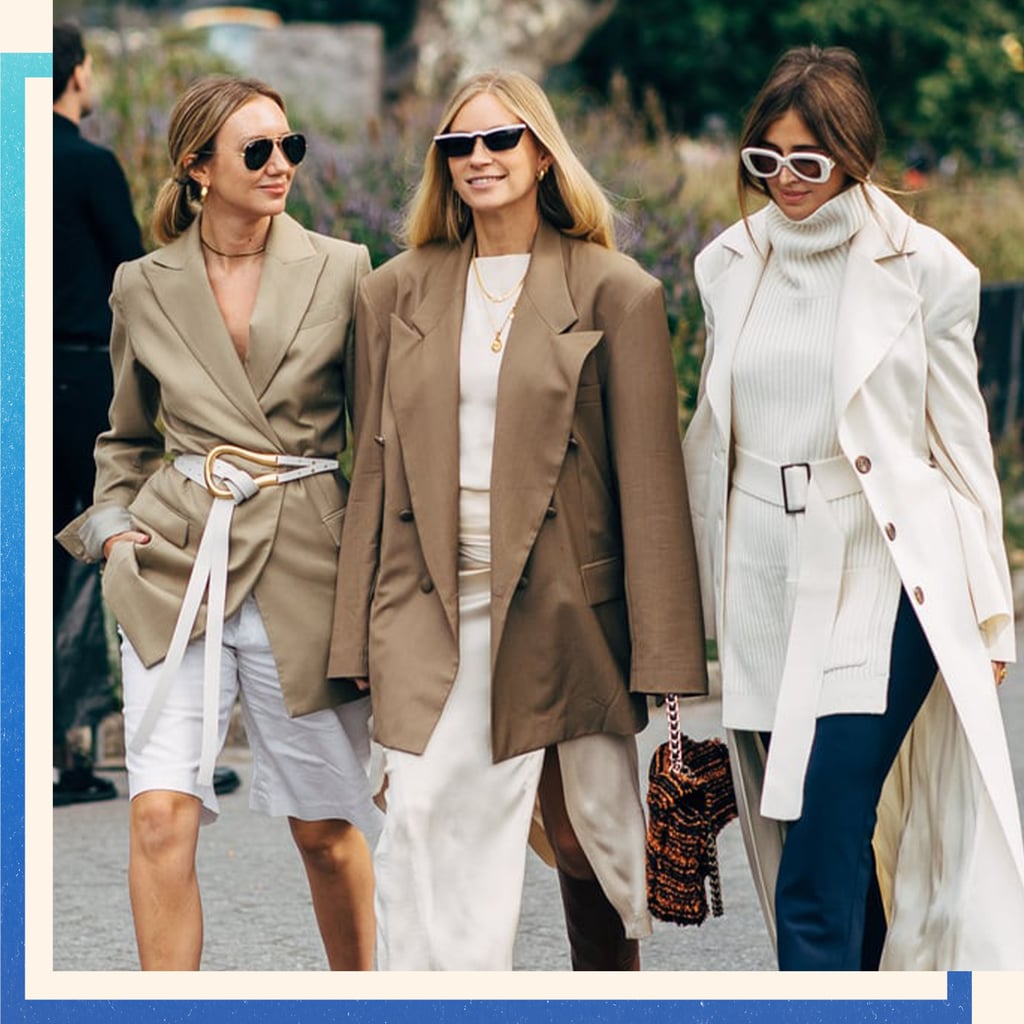 2. Embracing Earthy Neutrals
Whereas punchy neons reigned supreme in 2019, the new year will dial things down to the opposite end of the spectrum with more natural, muted colors in the spotlight. Earthy neutrals were prominent on the Spring 2020 runways, with designers like Max Mara, Kate Spade, and Brandon Maxwell serving up caramel browns, rusty khakis, and olive greens as onlookers donned similar safari-inspired looks. You can expect this proclivity for subdued hues to bleed into the home decor sphere in 2020, too. According to data pulled by interior design service Modsy, calming neutrals and serene blues (looking at you, Pantone's 2020 color of the year!) are among the most popular color groups for those decorating their living spaces, perfect for those coping with the rather — how do we put this lightly? — loud political climate.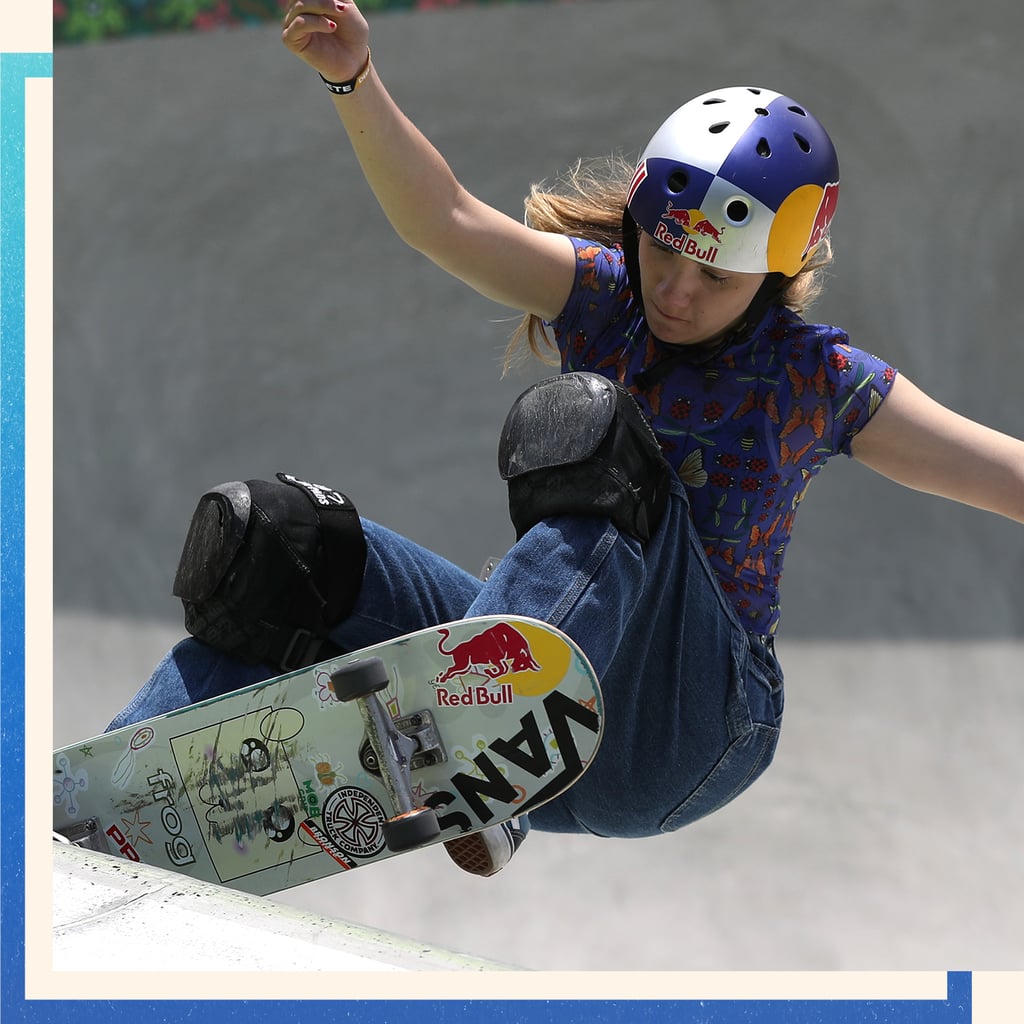 3. Summer Olympics Switch-Ups
The 2020 Summer Olympics are taking us to Tokyo, and four sports are making their Olympic Games debuts. Athletes from across the globe will now vie for gold in climbing, karate, skateboarding, and surfing, along with OG sports like archery, gymnastics, swimming, and beach volleyball. Baseball and softball will return to the Olympics for the first time since 2008. Plus, there will be nine new mixed-gender events, with men and women competing in sailing, table tennis, swimming and track relays, and more.
Some top female contenders to keep your eyes on? Park skateboarderBrighton Zeuner, a 15-year-old with two X Games gold medals under her belt, will likely be crushing the quarter pipes.Running icon Allyson Felixcould become the most decorated US track and field Olympian should she qualify for the team and nab two medals at the games.Gymnastics superstar Simone Bilesis expected to defend her title as Olympic all-around champion from the 2016 Summer Games, and the US women's soccer team will certainly dominate the field, fresh offtheir World Cup victory. See all the action go down starting July 24.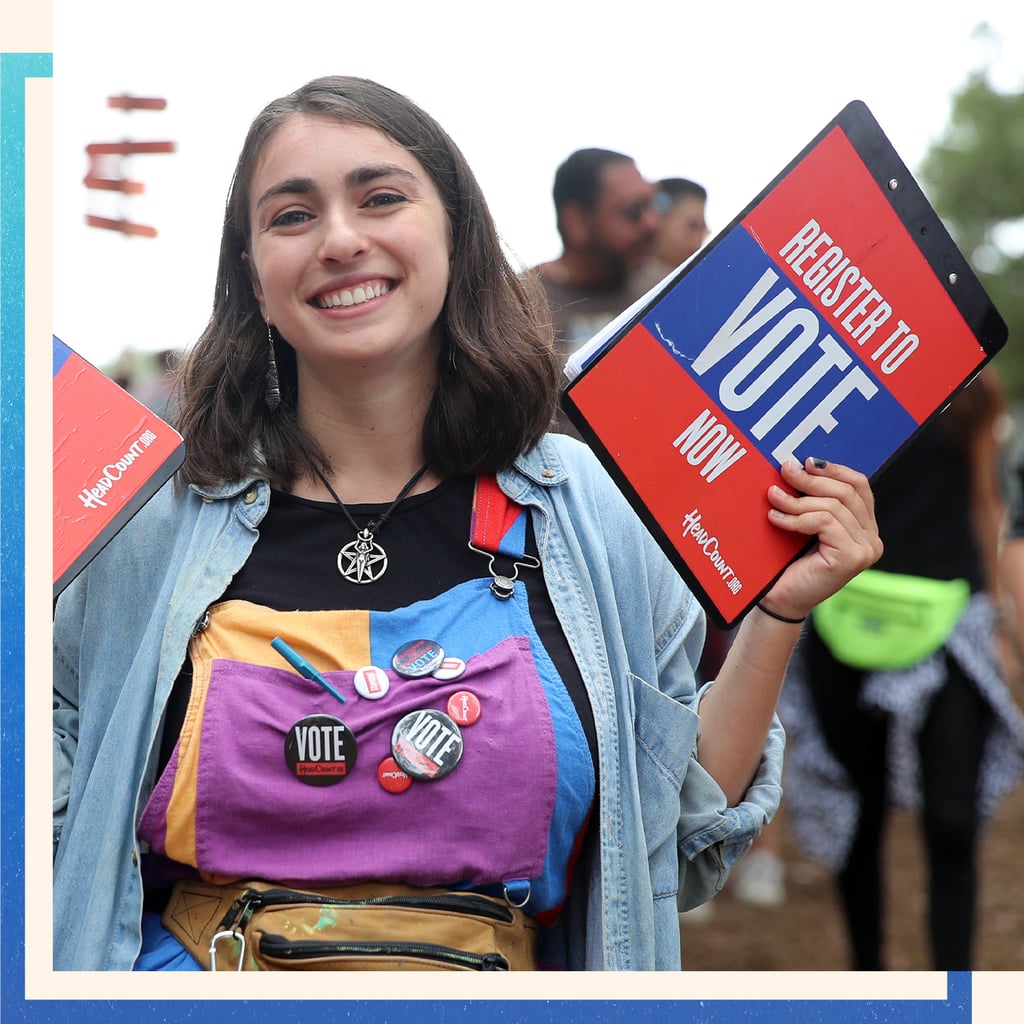 4. Gen Z Rock the Vote
Pssst, have you heard? There's a presidential election happening in 2020, and the youngest generation of voters is expected to play a key role in who assumes the Oval Office. One in 10 eligible voters will be members of Gen Z (aged 18 to 23 at the time of the election), up from just four percent in 2016. This slice of the electorate is more ethnically and racially diverse than older generations, is more accepting of same-sex marriage and gender fluidity, and believes government should be doing more to solve Americans' problems. Not to mention they're also particularly passionate about issues like climate change and gun control, both of which are hot-button topics for this election.
Of course, voter eligibility doesn't necessarily equate to turnout, so registering and actually showing up to the polls is crucial if this group wants to effect change. Considering the throngs of young activists who've taken to the streets forGlobal Climate Strike protestsandMarch For Our Lives demonstrationsin the past few years, we have an inkling they'll come through knowing what's at stake in 2020.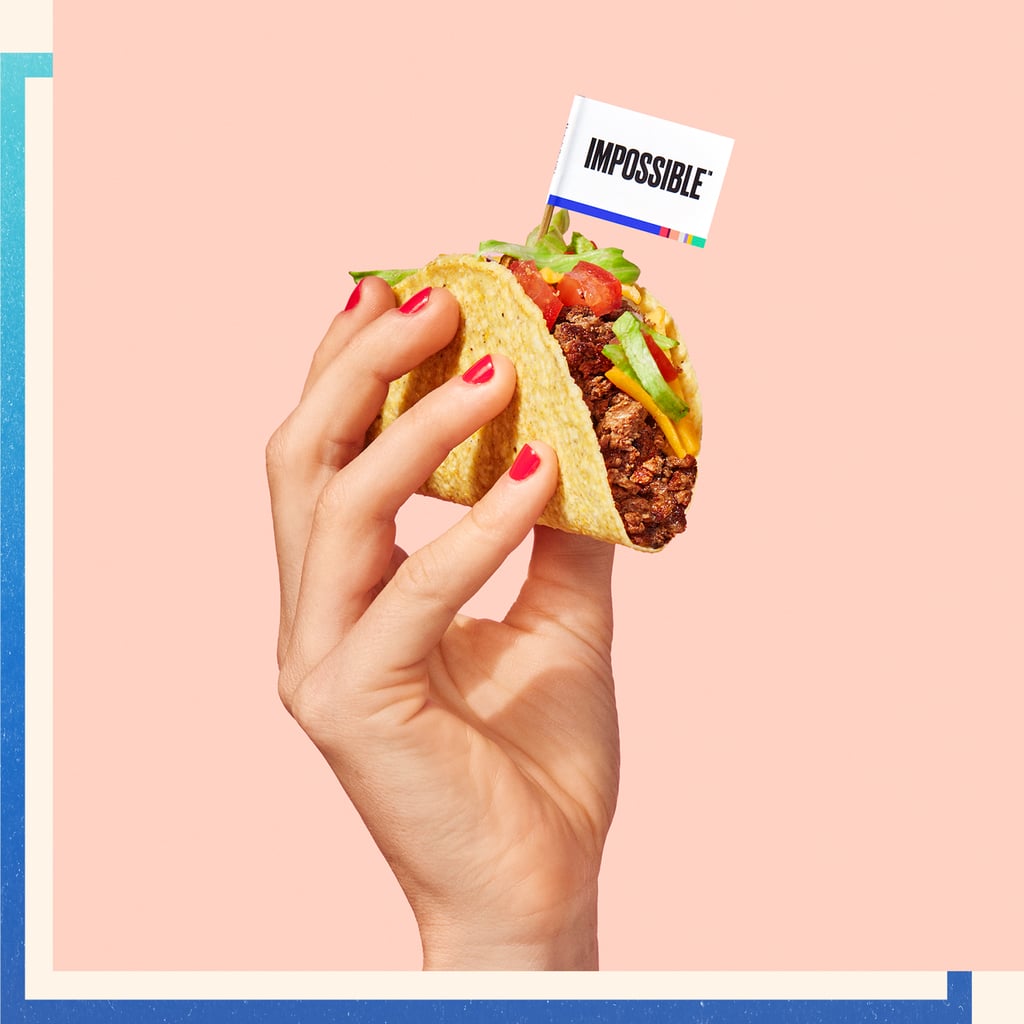 5. Plant-Based Meats Go Mainstream
Once seen as a niche product only consumed by vegans and vegetarians, plant-based meats will continue garnering mainstream acceptance among traditionally carnivorous foodies in the coming year. The market is predicted to grow by 28 percent each year until it reaches a whopping $85 billion by 2030, thanks to an increasing number of consumers with health, environmental, and animal welfare concerns. Impossible Foods and Beyond Meat are leading the charge, producing alt-meats for grocery store shoppers and partnering with chain restaurants like Burger King, KFC, and Subway to bring affordable options to the masses. We foresee even more restaurants introducing plant-based meat menu items that go beyond (pun semi-intended) beef-free burgers.
Not fully on board with the alt-meat craze yet? Try blended meats, which combine animal protein with vegetables. Major brands, includingTyson Foods,Applegate, andPerdue, have recently introduced meat-veggie hybrid products like sausage, chicken nuggets, burger patties, and meatballs that appeal to those looking to cut back on, but not fully eliminate, meat consumption. A cheeseburger that also contains a serving of vegetables sounds like a pretty hard-to-resist offering, if you ask us.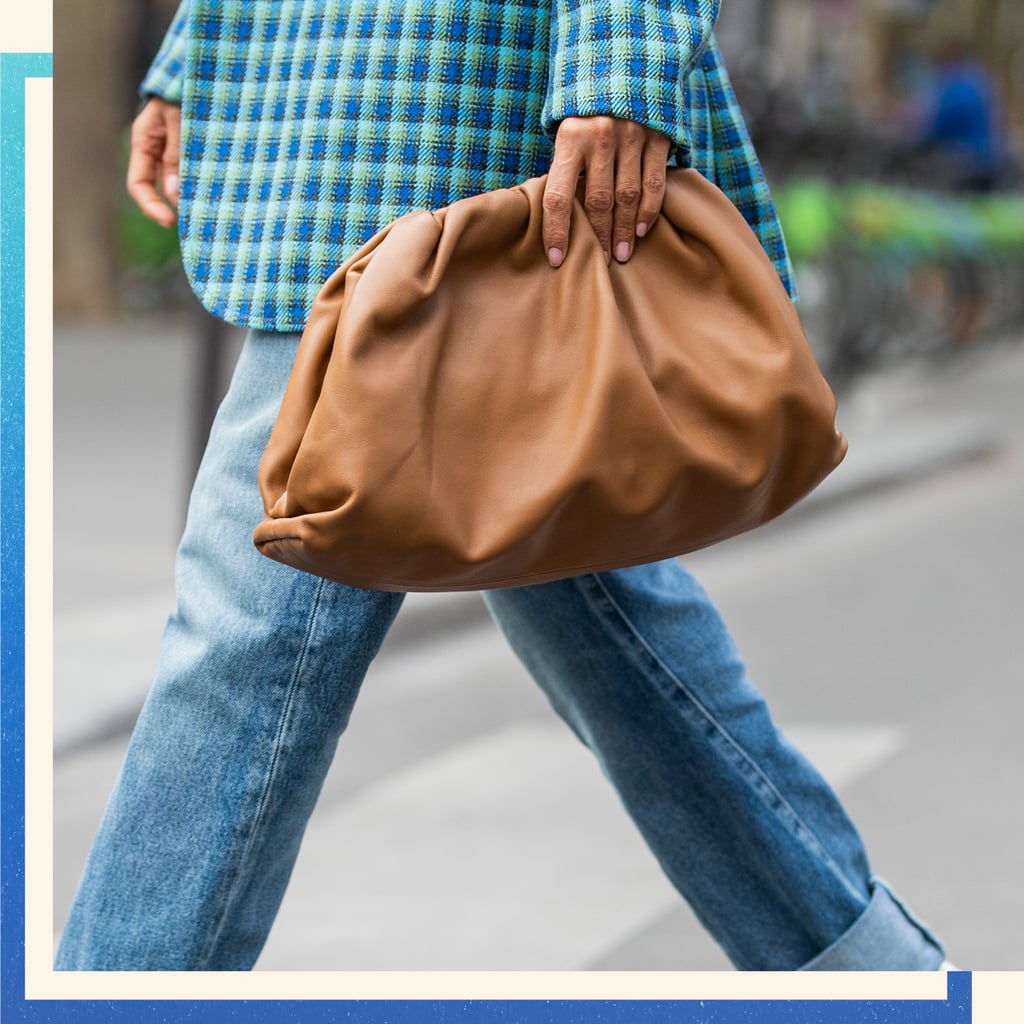 6. The Return of the "It" Bag
Designer bags are back in a big way. For decades, just about every year brought a new coveted bag — from the Fendi Baguette of the '90s to the Celine tote of the 2010s, these "it" bags generated wait lists, inspired knockoffs, and encouraged fashion-lovers everywhere to blow an entire month's rent in one go. But after 2013's more affordable Mansur Gavriel Bucket Bag, all has been quiet on the "it" bag front. Sure, we've seen fun trends like fanny packs and microbags, but nothing has fueled Birkin-esque levels of excitement . . . until now.
In 2019, Bottega Veneta reopened the "it" bag floodgates when it releasedThe Pouch, a soft, oversize clutch that has repeatedly sold out online and spurred miles-long wait lists.Seemingly every street style star had oneof the coveted bags in hand while attending the Spring/Summer 2020 fashion shows, where inspired designers sent similar bag silhouettes down the runway.Adidas and Prada followed suitsoon after by collaborating on a bundle that included a bowling bag purse and a pair of all-white Superstars, and the collection sold out globally within hours. The new decade will undeniably see even more lust-worthy designer purses take over the 'gram, and maybe even — *crosses fingers* — more bag and sneaker collabs.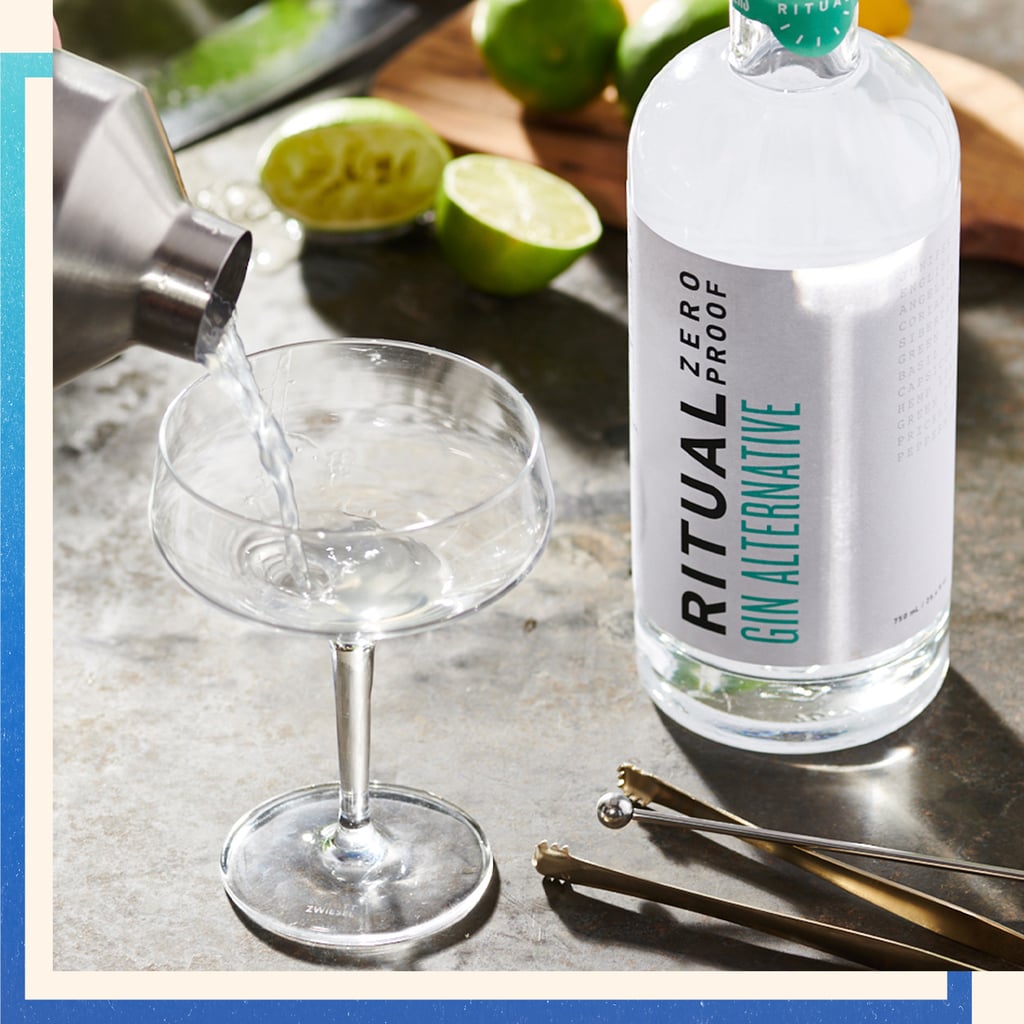 7. Now on Tap: Zero-Proof Drinks
The latest trend in alcohol is actually, well . . . nonalcoholic. There's a zero-proof drink movement afoot, with more and more consumers cutting back on or ditching alcohol altogether — and it's not just expectant mothers and hangover-prone imbibers, either. Two-thirds of millennials say they're trying to drink less booze, with the top reason being overall health and wellness, according to Nielsen data. Trendy cocktail bars like New York's Getaway and Vena's Fizz House in Maine are catering to this growing desire by shaking up creative mocktails that go far beyond just a "gin and tonic, hold the gin." The faux spirits market for at-home drinkers is growing by the day, too. Brands like Two Roots Brewing Co., Fre Wines, Kin Euphorics, and Ritual are releasing alcohol-free versions of popular beverages for those who crave the taste but not the headache. We'll cheers to that!
8. #TBT-Worthy Hairstyles
You don't need a time machine to relive the hairstyles of the '90s and 2000s — they're experiencing a resurgence right before our eyes, each with a modern, polished twist. The mullet is back in all its nostalgia-inducing glory, with stars like Barbie Ferreira and Halsey proving the divisive cut has come a long way since Billy Ray Cyrus's heyday. Bowl cuts are also basking in the limelight again, thanks to Charlize Theron, who practically broke the internet when she debuted a surprisingly sexy take on the trend in late 2019. Also resurrected from the grave? Those face-framing, eyebrow-grazing tendrils of hair that dominated the updos of the early aughts. Typically worn either pin-straight or slightly curled, these thin, wispy strands of hair have been endorsed by the likes of Bella Hadid, Ashley Graham, and Dua Lipa. Which style will be next on the comeback trail? Perhaps sleek, flipped-up ends? Crimped hair à la Lizzie McGuire?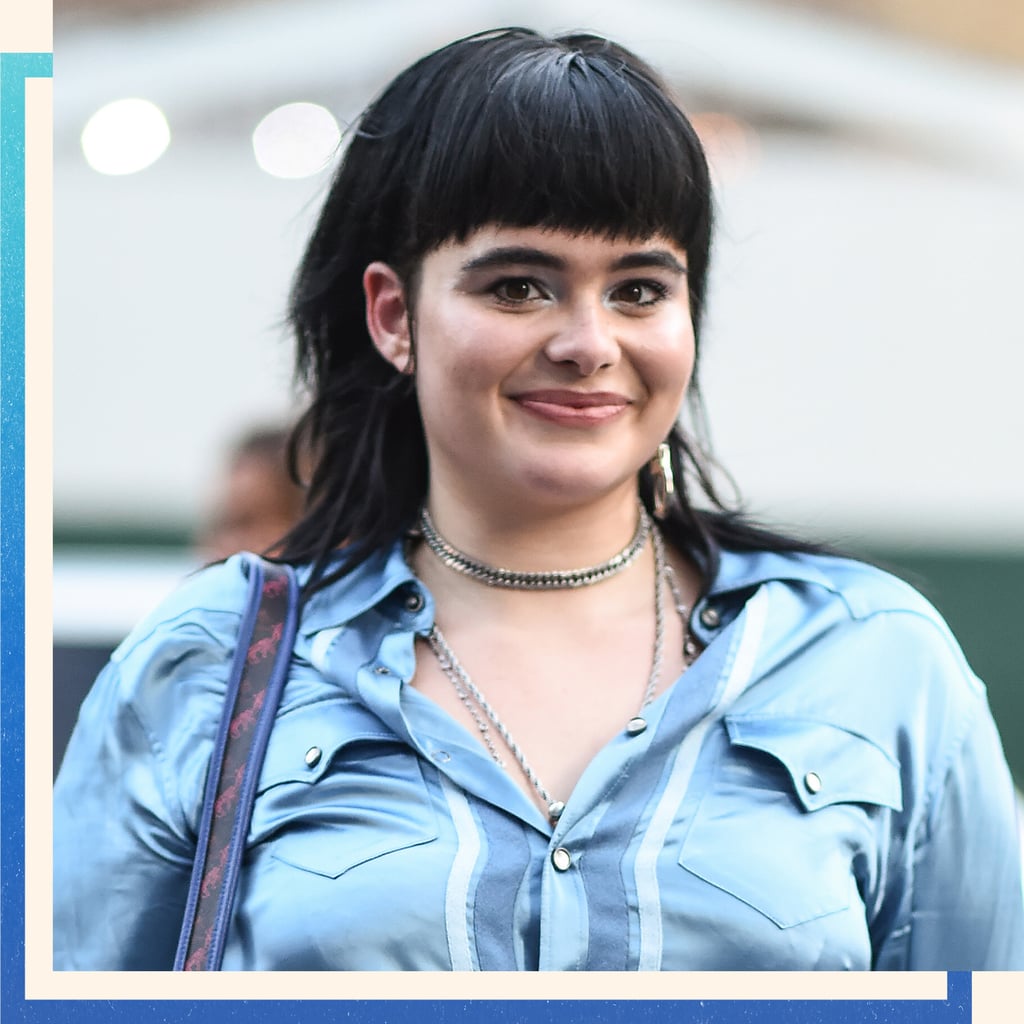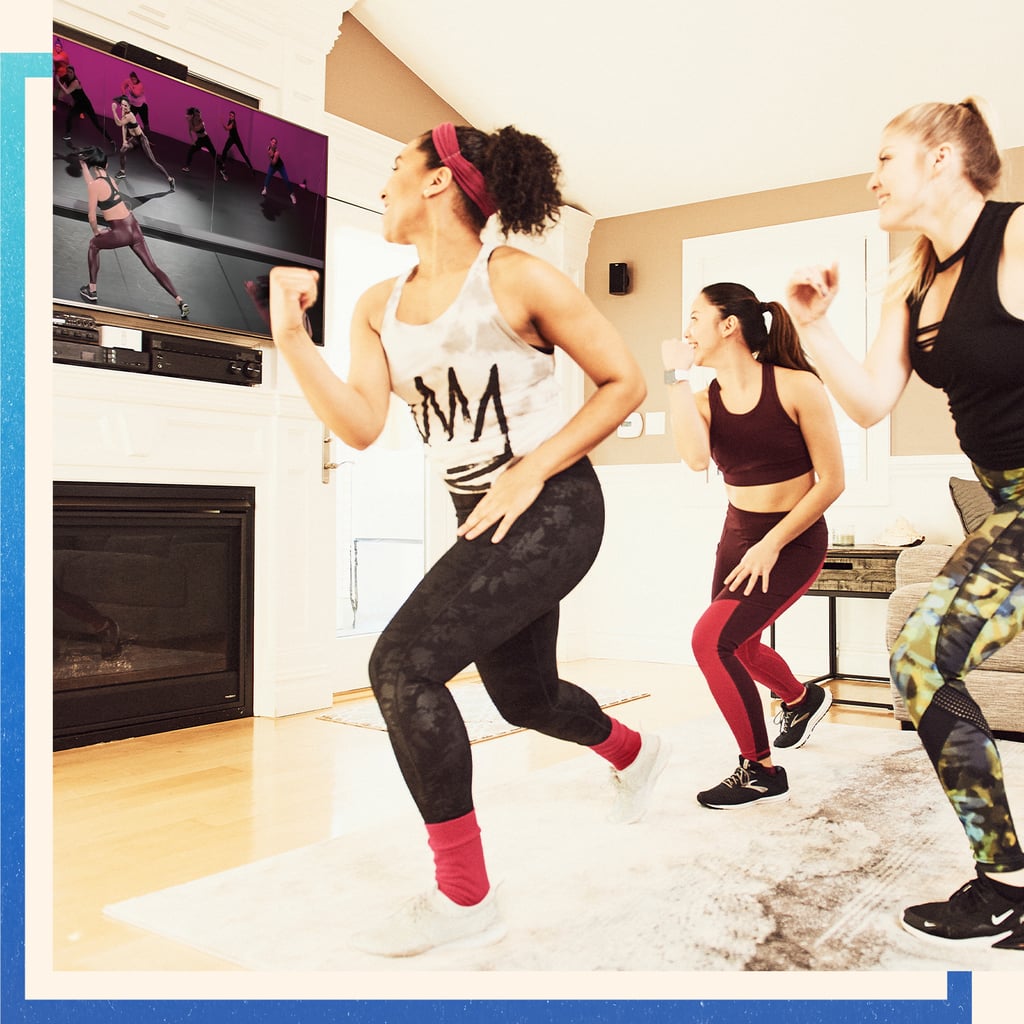 9. Living For Live-Streaming Workouts
The concept of working out at home is certainly nothing new, but in 2020, live-streaming workout classes will be the go-to choice for people sweating it out in their living rooms. This trend has evolved from the early days of Kayla Itsines's app-based Bikini Body Guide workouts. Peloton continued the evolution with its live-streaming cycling classes. Now, a more affordable variety of options abound for those who don't feel like dropping big bucks on a stationary bike. We're talking workout classes you can tune in to directly on your iPad, smartphone, laptop, or smart TV in real time. Some streamable classes even offer the ability to interact with both the instructor and other online participants. So yep, you can get the expert feedback and accountability you crave while also giving Sally in Nebraska a virtual high five for her stellar squat form.
Dedicated yogis flock to the interactive classes on platforms likeYogaiaandOmpractice, and marathon mavens can race against other runners around the globe with theCharge Running app. Meanwhile, a subscription toNEOU Fitness,Openfit, orFortëgives you access to a wide range of live-streaming classes, from HIIT and kickboxing to barre and strength training.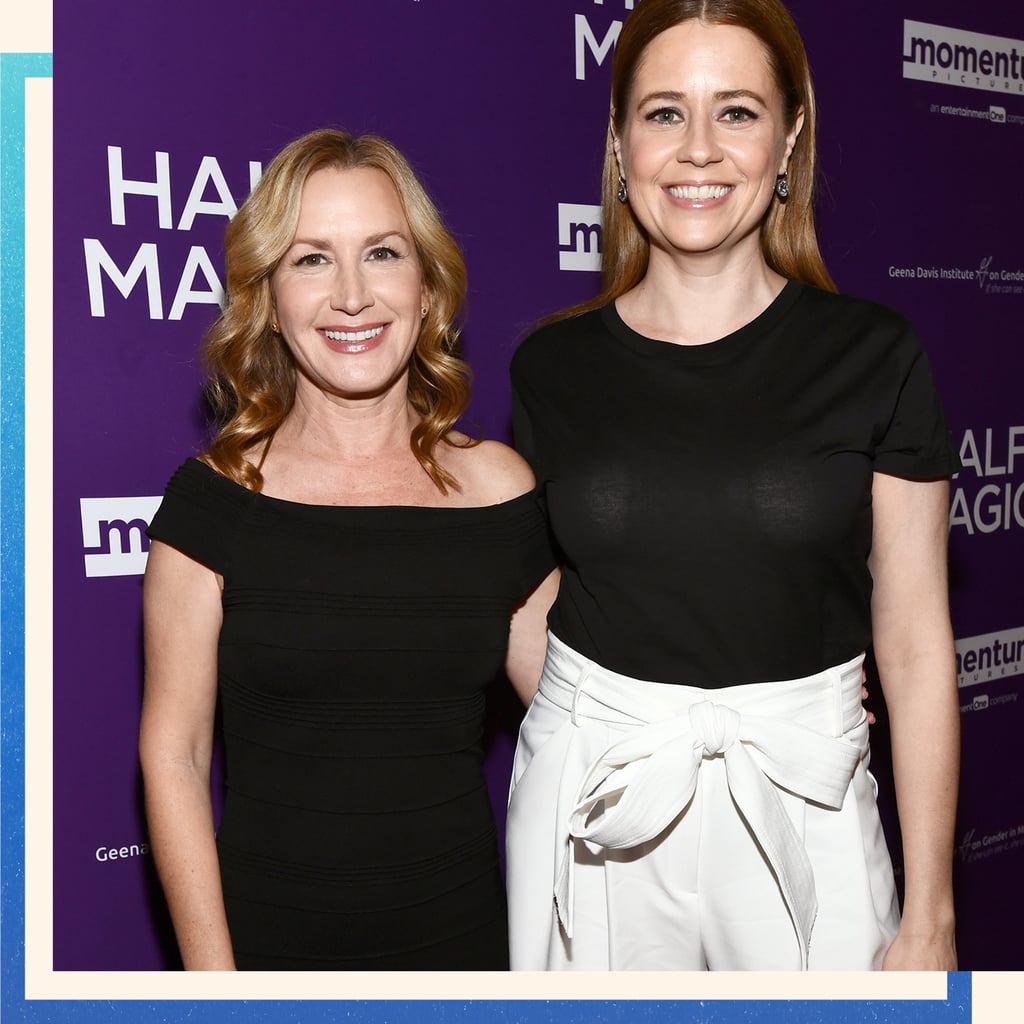 10. A Celebrity Podcast Explosion
Pretty soon, the number of celebrities who host their own podcasts just might surpass those who don't. There are seasoned vets who've amassed dedicated listeners in recent years — Dax Shepard, Anna Faris, and Jonathan Van Ness, to name a few — and now, even more stars are following suit to connect with fans in a personal way. Sophia Bush chats with inspiring figures on her new podcast, Work in Progress. Pam Beesly and Angela Martin — er, Jenna Fischer and Angela Kinsey — teamed up to launch their own series about The Office this past October, and just a few weeks later, Kate Hudson released a podcast with her older brother, Oliver. Even Barack and Michelle Obama agreed to produce and record their own podcast content for Spotify!
This boom in celebrity-hosted podcasts coincides with a widespread spike in the medium's popularity. An estimated 32 percent of Americans over age 12listened to podcasts monthly in 2019, up from 26 percent the previous year, according to a report by Edison Research. Which A-lister will hop aboard the podcast-hosting bandwagon next and make that percentage skyrocket even more in 2020?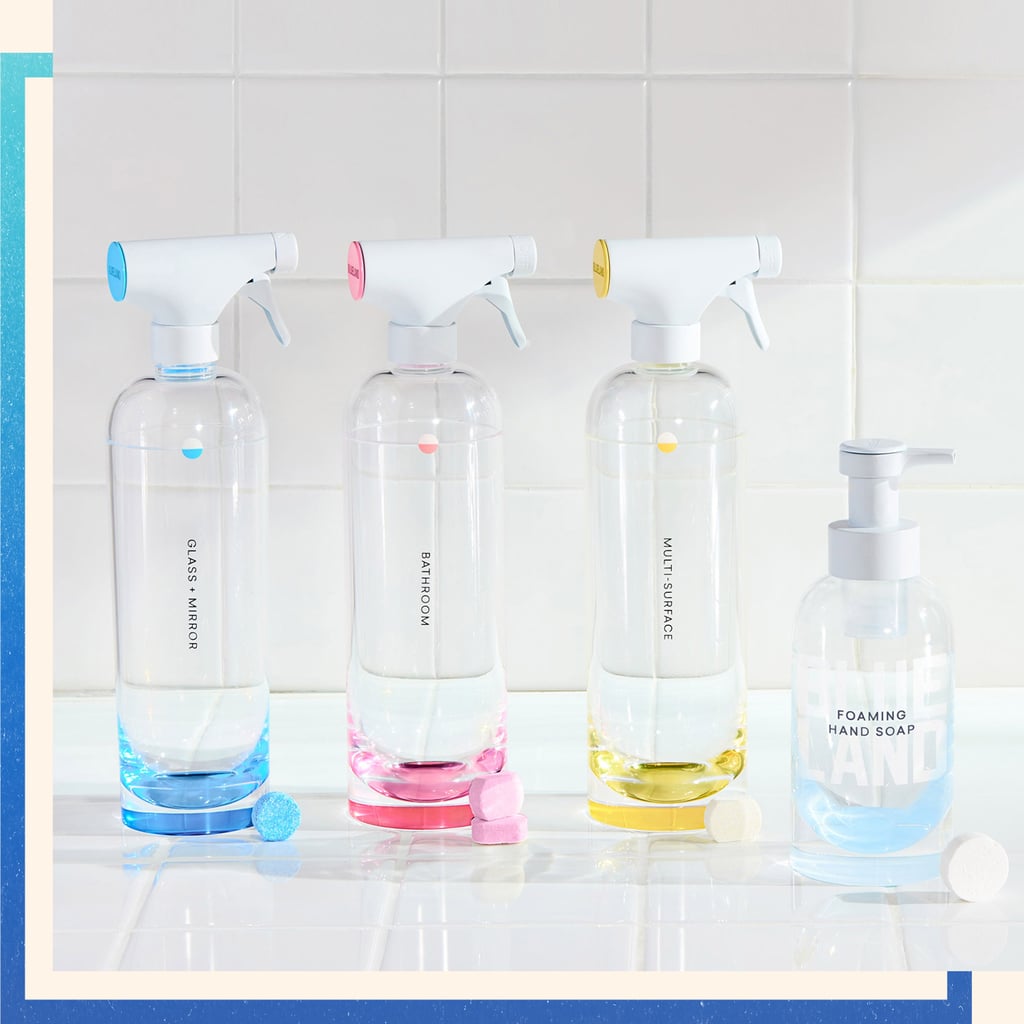 11. Cracking Down on Single-Use Plastics
By 2050, the ocean is expected to contain more plastic than fish. Just let that not-so-fun fact sink in for a moment. Single-use plastics are a big contributor to the current climate crisis, not only polluting our streets and seas, but also leaving quite the hefty carbon footprint. Companies big and small are finally waking up and smelling the coffee — er, rather, the greenhouse gas emissions — and devising solutions for cutting back on disposable plastic bags, bottles, straws, and packaging. Starbucks has global plans to replace its famous green plastic straws with more ecoconscious strawless lids by 2020. In the hotel sphere, Marriott, Hilton, and Hyatt have all vowed to swap their complimentary travel-size toiletries for bulk-size dispensers in the coming years.
Newer, innovative brands are helping consumers curb their reliance on plastic, too.Bluelandoffers dissolvable tablets that produce cleaning supplies housed in reusable acrylic bottles. Meanwhile,Plaine Productspackages its products for hair, body, and face care in refillable aluminum containers, andStasheris on a mission to eliminate plastic bags with its reusable silicone snack and sandwich bags. These examples are just the tip of the (melting) iceberg. The single-use plastic purge will dominate social and political conversations this year — and we sure hope you're playing your part.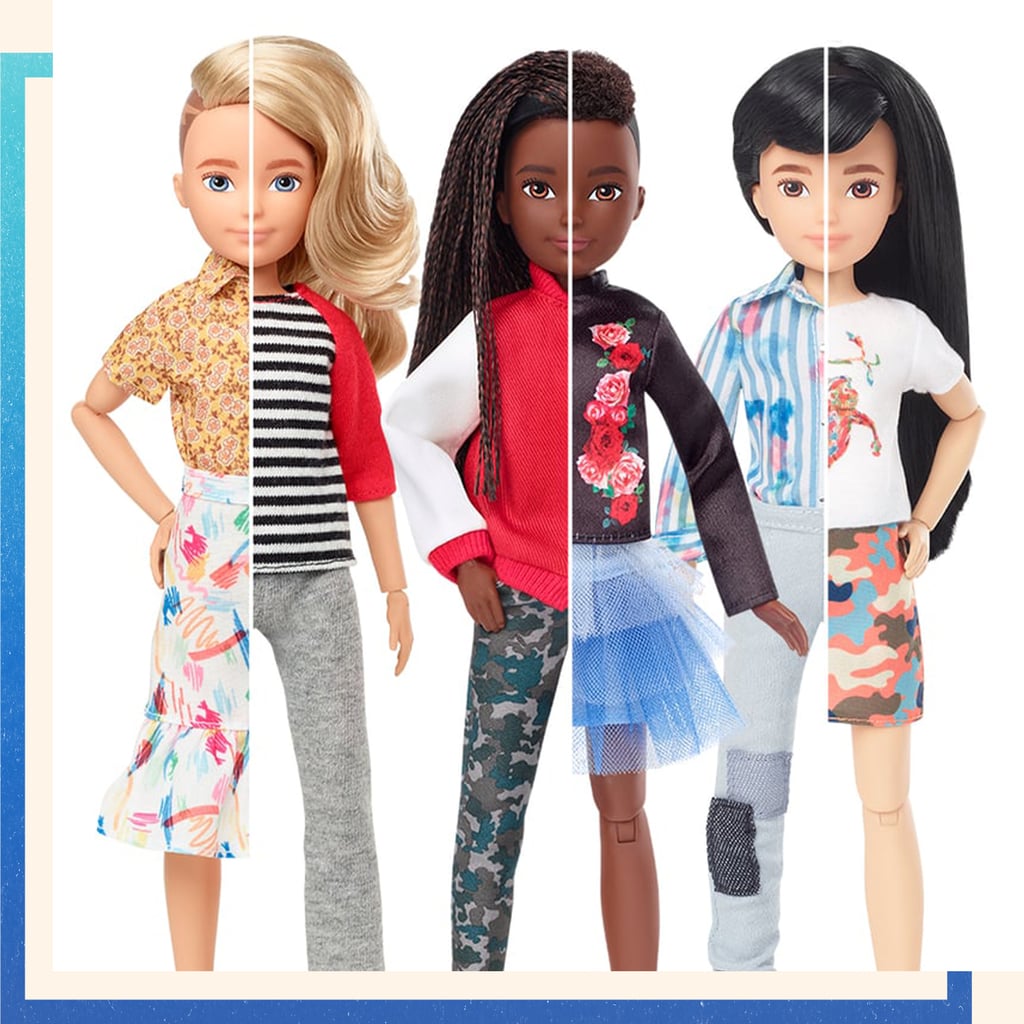 12. Kids' Toys Get Inclusive
Toy-store aisles once inhabited by pink dolls and blue trucks are in the midst of a much-needed makeover. As the world becomes increasingly diverse and inclusive, toy makers are creating products that break down gender stereotypes and cater to children with disabilities. Just a few months after introducing two new Barbies with disabilities in mid-2019, Mattel released its Creatable World line of gender-neutral dolls. Nominated for The Toy Association's 2020 doll of the year award, the toys are completely customizable, allowing kids to endlessly rotate between various hairstyles, outfits, and accessories free of outdated "boy" and "girl" labels.
On the other end of the inclusivity spectrum, toy companies are making strides toward embracing those with visual impairments. Mattel recently releasedits first Braille deck of Uno cards, and in 2020, Lego will launch a collection of bricksdesigned to help children learn Braille. This trend will undoubtedly continue proliferating in the new decade as more brands catch on to the importance of encouraging playtime without limits.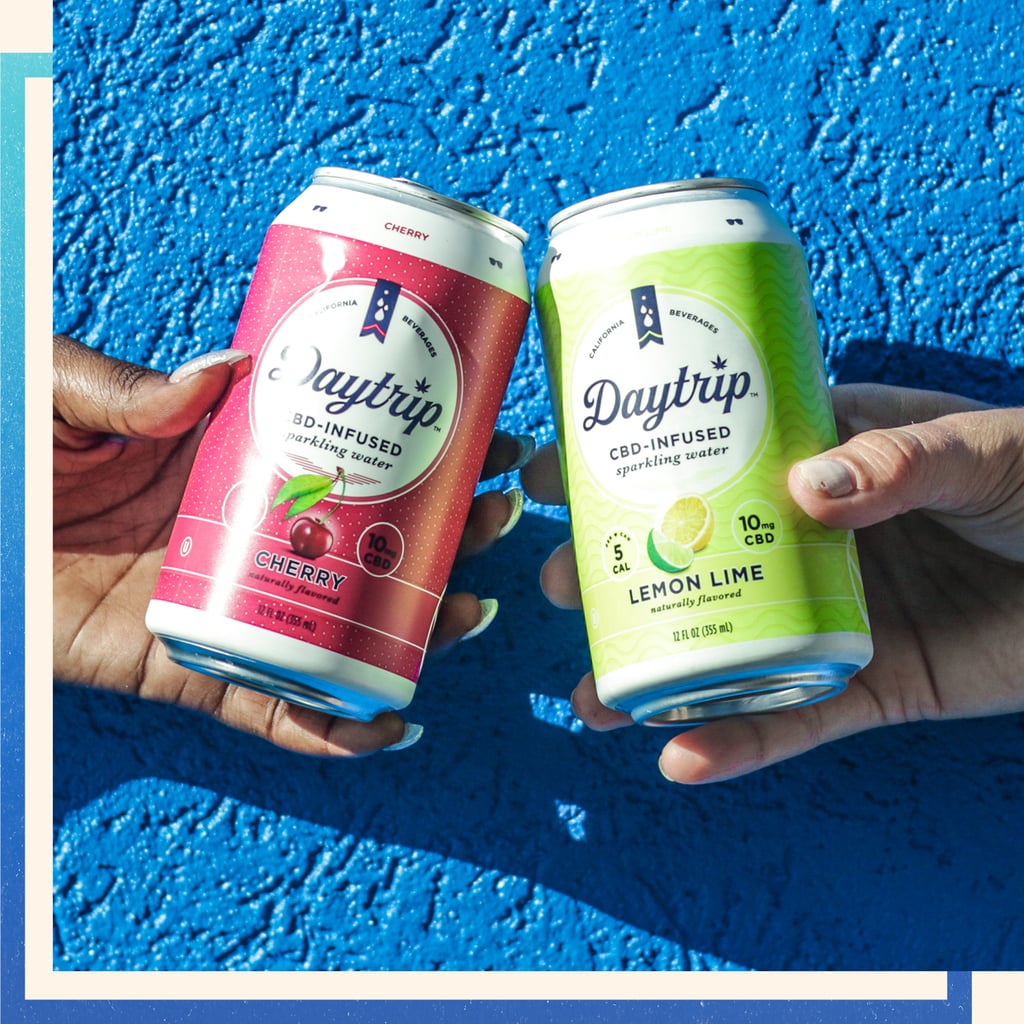 13. Sippin' on CBD
Tinctures, chocolates, lotions, gummies — there are seemingly endless ways to consume CBD these days, and beverages made with the cannabis-derived compound are surely going mainstream in 2020. New drinks designed for on-the-go consumption are hitting shelves left and right at convenience stores, delivering a host of therapeutic benefits with every sip. Sparkling water aficionados can look to brands like Daytrip, Dram Apothecary, and Recess for their CBD fix. If you prefer regular ol' H2O, Endo and CBD Living have you covered (and hydrated) with their bottled CBD waters. And those searching for a dose of chill caffeination can rely on Good Day's and Mary Joe's cannabidiol cold brews. The CBD-infused beverage industry is predicted to be worth more than $1.4 billion by 2024 (up from $89 million in 2018), so these products are clearly just the beginning of an increasingly crowded market.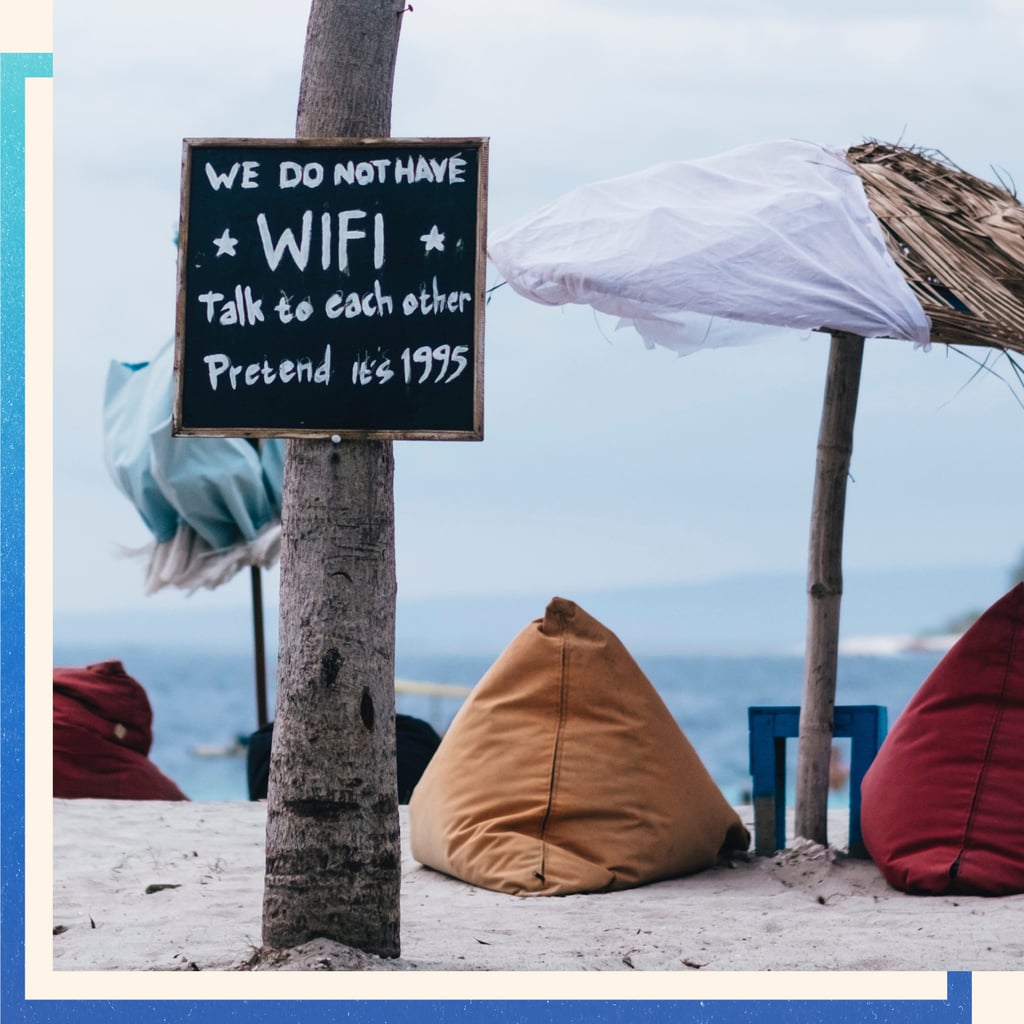 14. Stepping Away From the Screen
Curbing the effects of screen time has long been a topic of discussion in the digital age, but people are getting more and more creative with their methods for doing so. For those who spend their workdays posted up in front of a computer, blue-light glasses have steadily risen in popularity, promising to combat digital eye strain by filtering out the potentially harmful light emitted from screens. Scientific research on their effectiveness is currently limited, but that hasn't stopped major eyewear companies like Warby Parker and Quay from offering their customers the specialized lenses.
Meanwhile, some millennials are quite literally escaping screen time by embarking on digital detox retreats. These tech-free getaways can entail purposely venturing to off-the-grid locales that don't have WiFi or staying at resorts that force you to give up your smartphone. Perhaps the most over-the-top method for cutting back on screen time, however, is the idea of dopamine fasting. Recentlyhighlighted as a budding trend in Silicon ValleybyThe New York Times, the practice involves avoiding things that stimulate dopamine production in the brain — social media, too much human interaction, reading, gaming, certain foods, and so on — for a period of time. Extreme? Yes. Oddly intriguing regardless? You betcha. Which screen-time-reducing tactic will you try in 2020?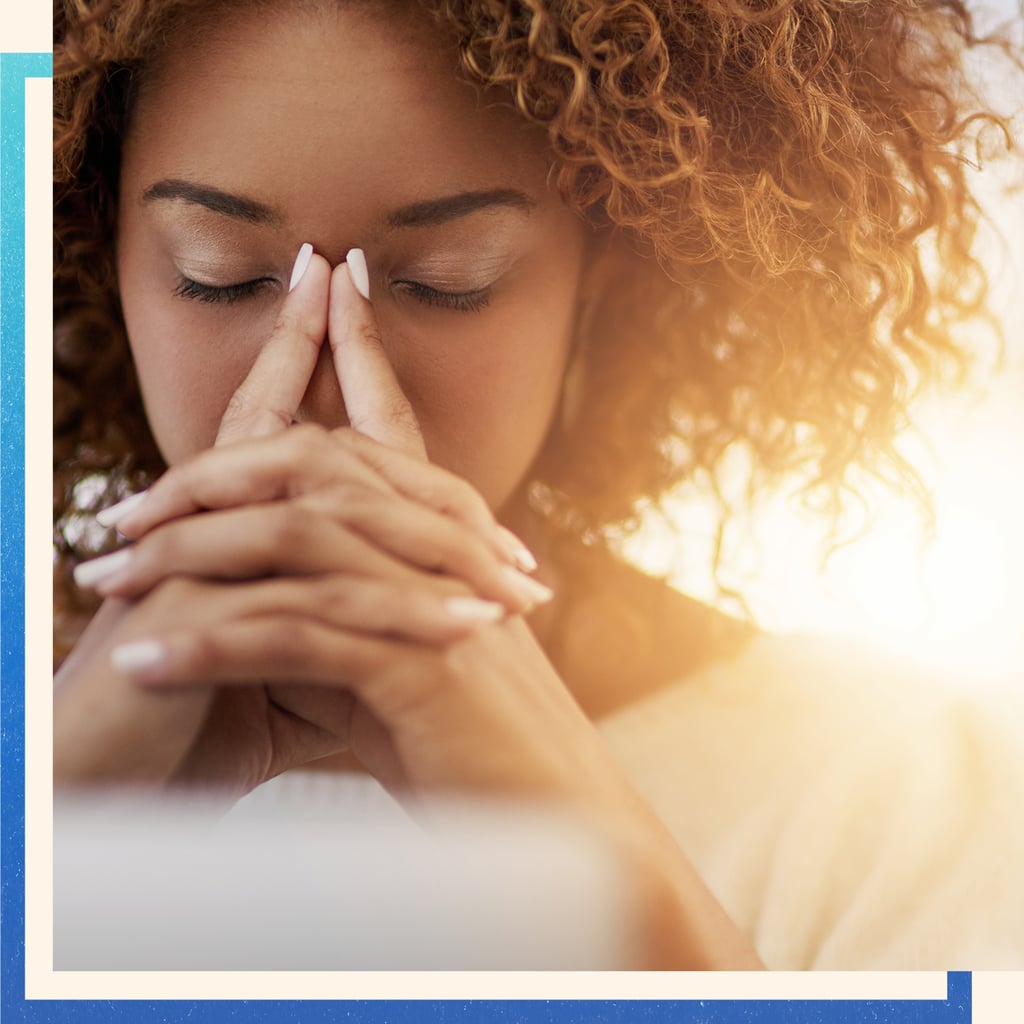 15. Tech Makes Therapy More Accessible
In 2020, we can look to social media influencers for more than just outfit inspiration and makeup tips. So-called therapy influencers are gaining prominence, each on a mission to bring mental health awareness to the forefront. These licensed professionals use platforms like Instagram and Twitter to share resources, factoids, and insights in easy-to-digest formats that spark conversation and reflection among their thousands of followers. A few of our favorites: Lisa Olivera, a marriage and family therapist whose poignant posts have garnered her more than 300,000 Instagram followers; Dr. Jessica Clemons, a psychiatrist who hosts weekly live streams to answer questions from her followers in real time; and Whitney Goodman, a psychotherapist who specializes in helping those with addiction or other chronic illnesses.
Coupled with the evergrowing surplus of online andapp-based therapy options(Talkspace, BetterHelp, and Amwell are just a few), help for mental health struggles is getting more accessible and affordable by the day. It's worth noting that for serious mental health issues, personalized, IRL therapy sessions are still the best option, but seeing the stigma surrounding therapy slowly getting erased is certainly something to applaud.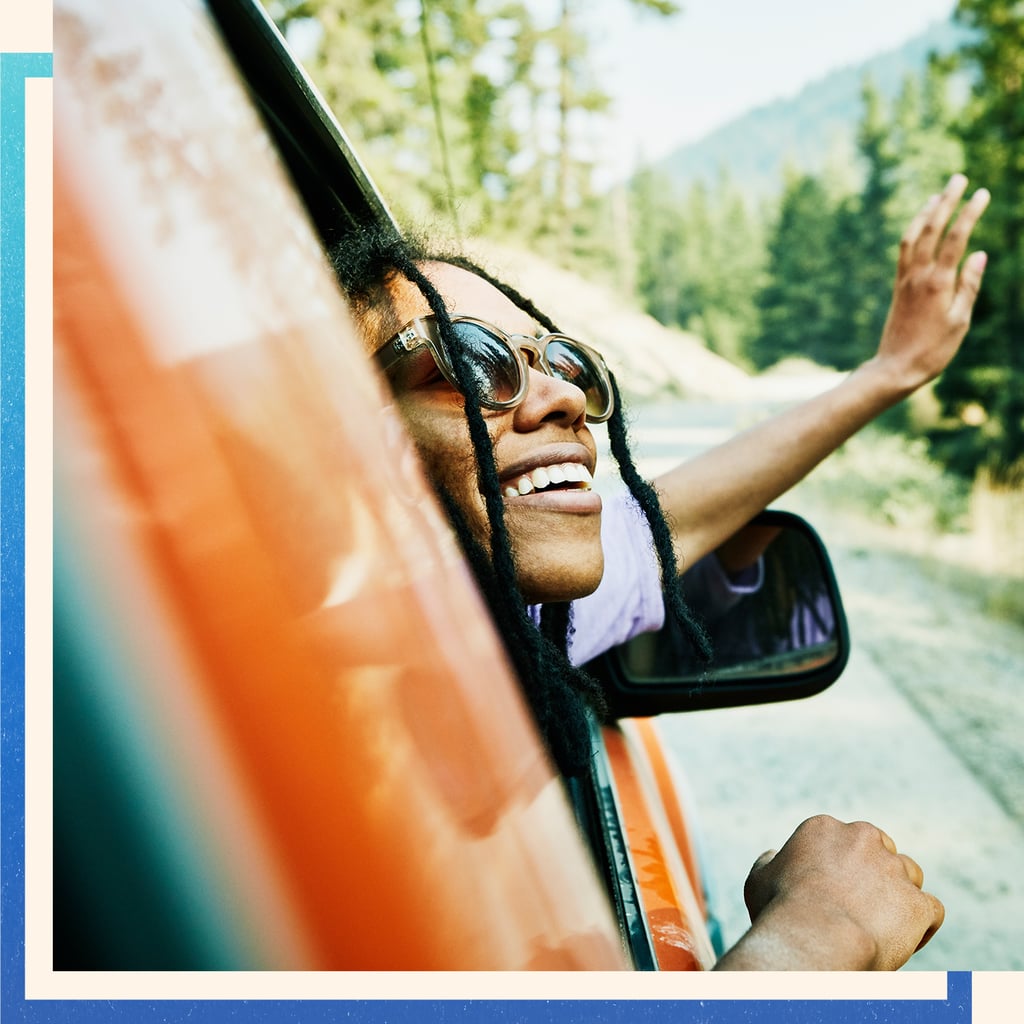 16. The Rise of DNA Travel
DNA tests aren't just for finding out whether you're "100 percent that b*tch" like Lizzo. Thanks to at-home genetic-testing kits like Ancestry and 23andMe, it's easier than ever to learn about your familial roots, and many people are using these findings to inspire their travels. The concept of DNA travel is on the rise, especially among millennials, with wanderlusters venturing near and far to uncover details about their heritage and even connect with distant relatives in person. Airbnb and 23andMe recently teamed up to offer customers tailored lodging options and experiences based on test results. Spitting into a test tube sounds like a far easier first step to planning a trip than combing through heaps of aspirational Pinterest boards, wouldn't you agree?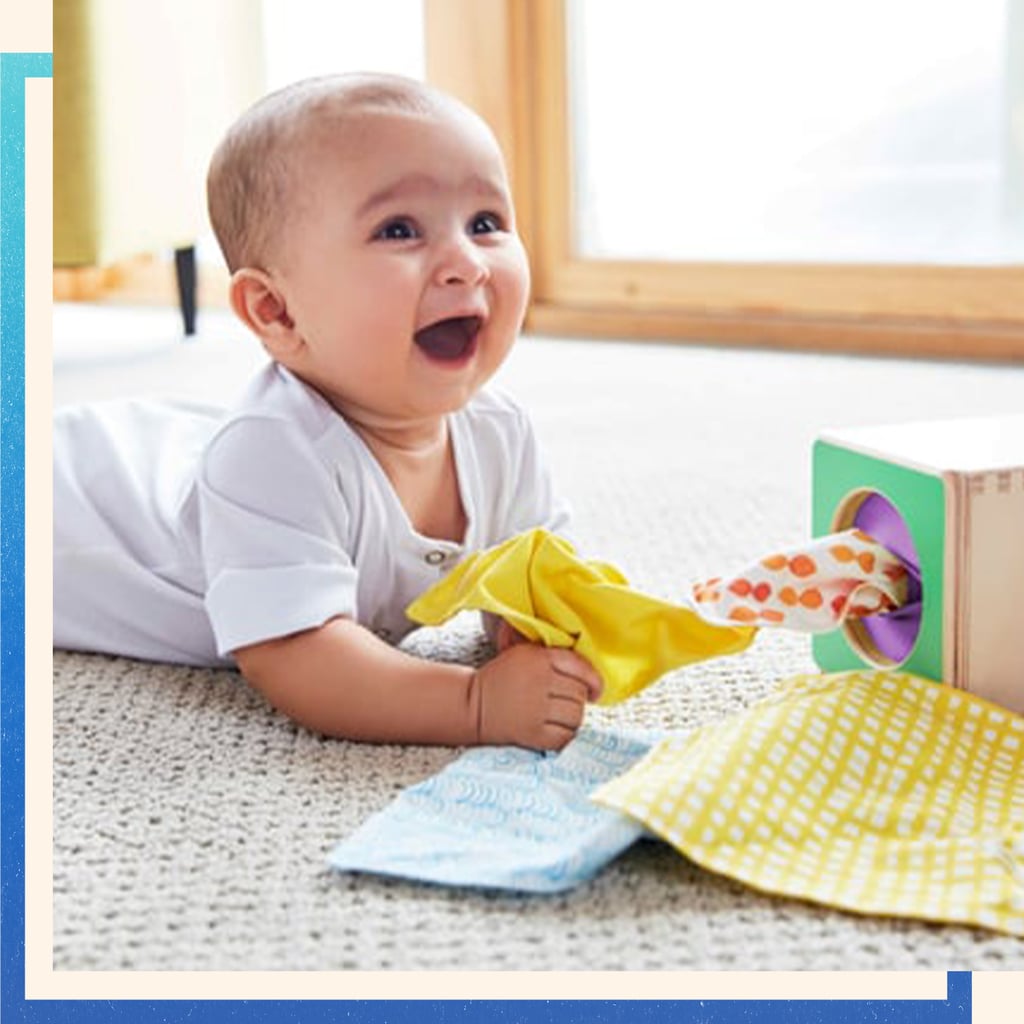 17. Baby Products For the Brain
Helping your baby mentally thrive at every stage will be more convenient than ever in 2020. Seriously, we're talkin' doorstep-delivery levels of convenience here, people. Subscription-based baby product companies that focus on promoting brain development are popping up left and right, helping parents efficiently enrich their bundle's life. Take Lovevery: the brand's popular play mats and kits are designed to help both newborns and toddlers learn throughout each phase of their growth, right down to the month. The products are all created by child-development experts, so you know they're the real deal. Similarly, Monti Kids sends parents a set of educational Montessori toys every three months, along with video instructions for introducing the toys to a child. Recently featured on Shark Tank, these age-appropriate playthings are made of sustainably forested wood (take that, plastic!) and nurture growth from birth through age 3.
The baby food realm is following suit, withCerebelly's wholesome, brain-boosting eatstaking the lead. A newly popular choice among parents,Cerebellyoffers organic, low-sugar baby food packed with nutrients that support your kiddo's growing brain and body every step of the way. The recyclable pouches can be delivered to your home every two weeks, so say sayonara to grocery store lines.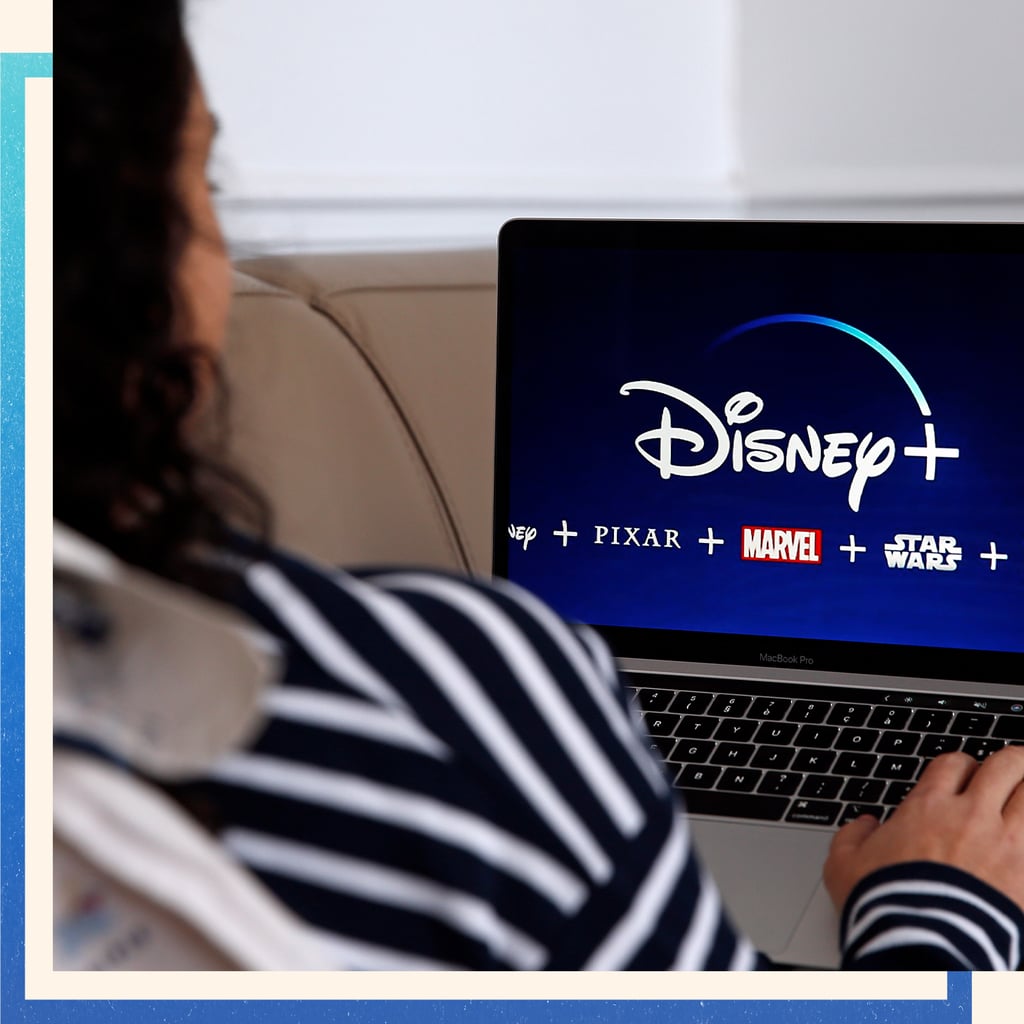 18. A Streaming Revolution
Netflix versus Hulu? Psh, try Netflix versus Hulu versus Disney+ versus HBO Max versus, like, seven more options. Newcomers galore are entering the streaming-services ring and wrestling to win over cord cutters. Disney+ and Apple TV+ launched in November 2019, bringing both nostalgic content (hello, old Disney Channel Original Movies!) and original programming (raise your hands, The Morning Show fans!) to users' fingertips. In Spring 2020, WarnerMedia will introduce HBO Max as the exclusive new home of fan favorites like Friends, while NBCUniversal's forthcoming platform, Peacock, will take over streaming rights of The Office, among other hits. Oh, and there's also Quibi, a mobile-only provider that'll begin serving up short-form content for smartphone users come April. Which service(s) will nab a slice of your paycheck each month?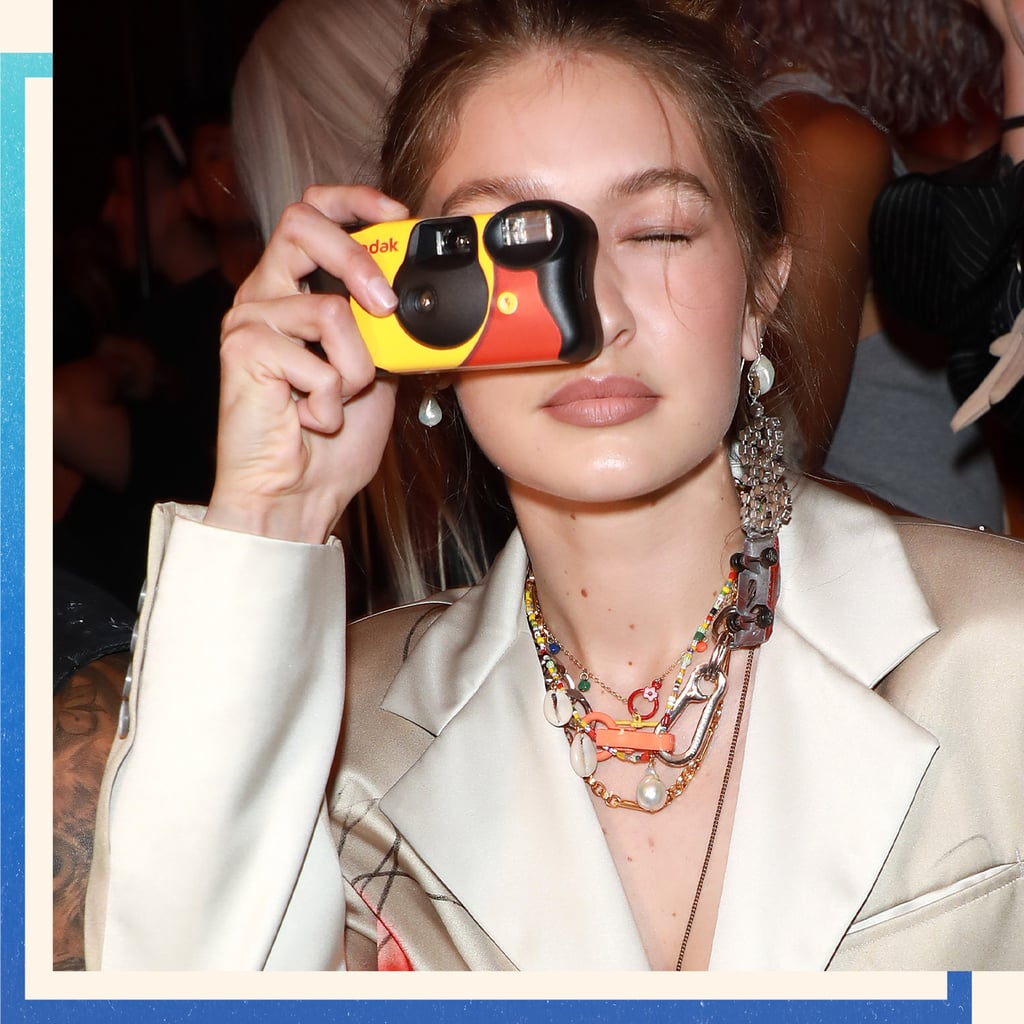 19. A Disposable Camera Resurgence
Disposable cameras have arisen from their dusty graves, with searches about where to buy and develop them up by more than 150 percent since 2018, according to Google Trends. Younger generations are currently fascinated with the nostalgic analog devices, willingly turning a cold shoulder to the iPhone's 10-photos-per-second capability in favor of leaving their grainy, imperfect pictures up to chance.
Supermodel Gigi Hadid brought the retro camera aesthetic into the public eye by attending fashion shows, European getaways, and the 2019 Met Gala with one in tow, ready to snap candid shots of her famous friends. She even created an entirely separate Instagram account dedicated to photos she's taken on a disposable (@gisposable), following in the footsteps of actress Diana Silvers (@dianasfilmdiary) and YouTuber David Dobrik (@davidsdisposable). We have a sneaking suspicion the term "finsta" just might start translating to "film Instagram," rather than its OG meaning, "fake Instagram."
If you do choose to get in on the throwback trend, we suggest recycling your single-use camera in the interest of sustainability. BothFujifilmandKodak, two of the big-name brands for disposable cameras, have their own programs for properly doing so.
20. Collagen Consumption Gets Creative
Collagen supplements have become a mainstay in the wellness world, but they've evolved far beyond just powders. Food brands aplenty are using collagen as the star ingredient in new, functional snacks, from on-the-go bars and nut butters to marshmallows and even popcorn. For a beauty-boosting double whammy, you can wash down any of these treats with one of the various collagen-infused beverages on the market, such as Vital Proteins's collection of flavored waters or SkinTē's sparkling teas.
If you're not familiar with collagen yet, it's the most abundant protein in the human body, essentially holding us together. Consuming it is thought tohelp combat aging while promoting hair growth and bone health, although its effectiveness is still up for debate. Not up for debate, however, is just how tempting a bowlful of sea-salt-and-herb-flavored collagen popcorn sounds right about now.

Source