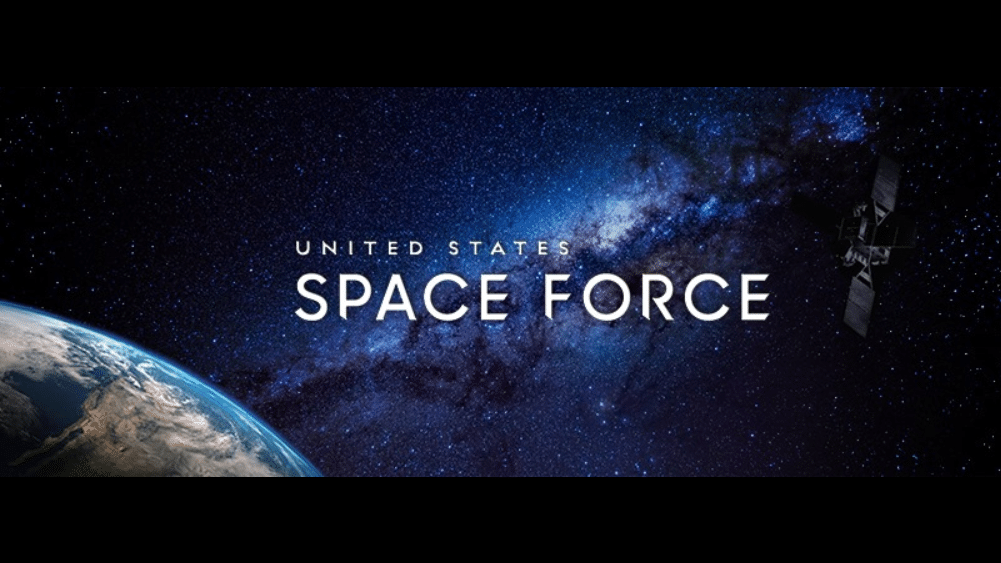 Official U.S. Space Force Facebook page header. (U.S. Space Force/Released)
The Space Force became the official sixth branch of the military on Friday and its website is already live.
Following his promise to make Space Force a reality, President Trump signed the 2020 National Defense Authorization Act into law on Friday evening, which included the authorization to establish the Space Force as an individual military branch.
Official U.S. Space Force website. (U.S. Space Force/Released)
"As this new military branch takes shape in 2020, we'll be recruiting the brightest minds in science, technology, aerospace and engineering to meet its needs," the website says. "Join us. The future is where we'll make history."
– ADVERTISEMENT –

Official U.S. Space Force website. (U.S. Space Force/Released)
So far, the website includes news and photos surrounding Trump's signing event on Friday at Joint Base Andrews, and videos relating to space planning and operations.
"The new, independent U.S. Space Force will maintain and enhance the competitive edge of the Department of Defense (DOD) in space while adapting to new strategic challenges," the website explained, adding that spacelift operations, satellite operations, and missile monitoring and space surveillance are just a few of the branch's capabilities.
The website also includes FAQs and a fact sheet to inform the public on the new branch, features a copy of Trump's Feb. 19, 2019 directive ordering the establishment of Space Force, as well as a introductory letter to the Space Force signed by Air Force Secretary Barbara Barrett, Air Force Chief of Staff David Goldfein, and U.S. Space Force Chief of Space Operations Gen. John Raymond.
"The U.S. Space Force, an independent service singularly focused on protecting our interests and security in space, launches the nation into a new era," the letter, dated Dec. 20, said.
"As of today, the law redesignates Air Force Space Command as the U.S. Space Force. Service professionals will soon have the opportunity to permanently transfer to the new service, while U.S. Air Force Airmen will continue to support the space mission," the letter explained.
A promotional video posted to Space Force's Facebook page on Saturday commemorated the branch's inception.
On Friday's signing ceremony, Trump had said, "Space is the world's newest warfighting domain.  Amid grave threats to our national security, American superiority in space is absolutely vital.  And we're leading, but we're not leading by enough.  But very shortly, we'll be leading by a lot. The Space Force will help us deter aggression and control the ultimate high ground."