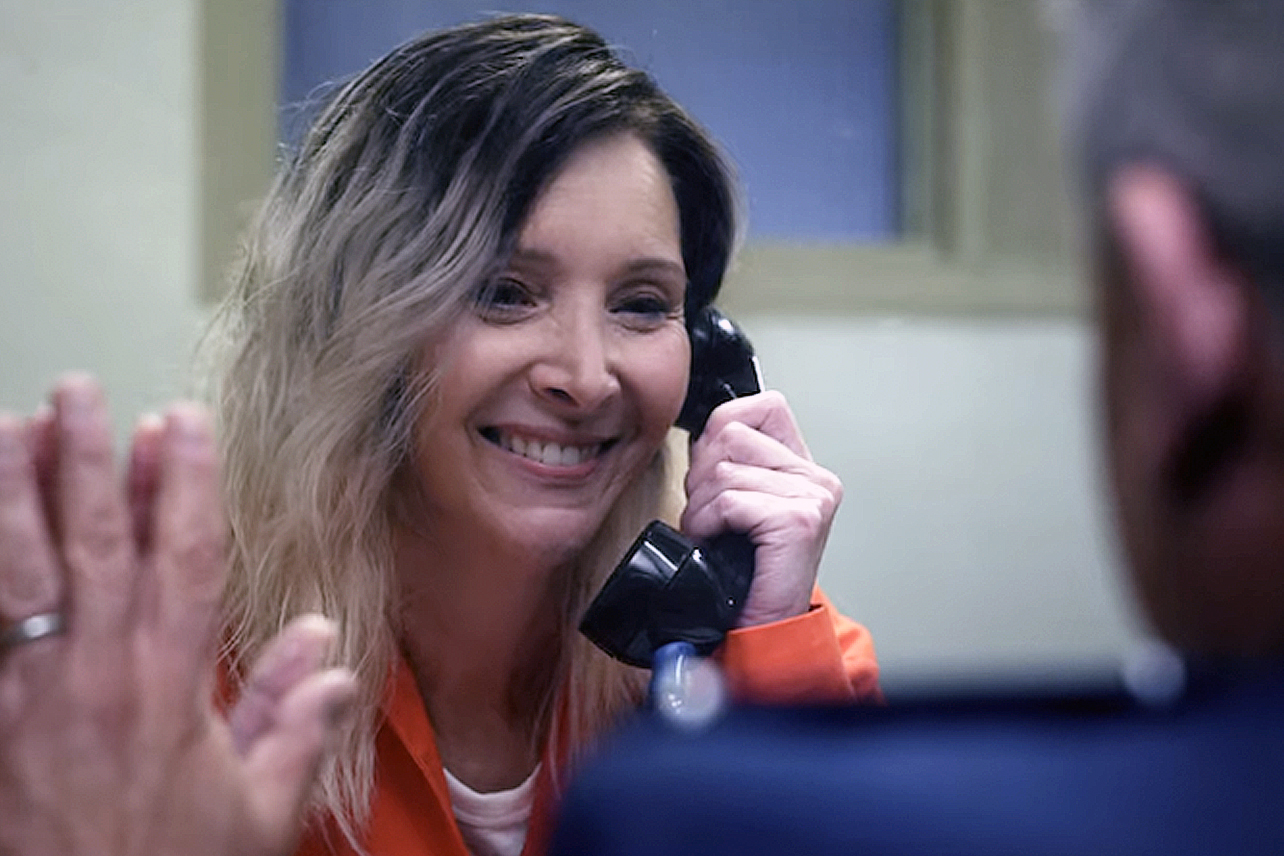 By On 6/8/20 at 6:30 AM EDT
Space Force is not a mystery series, but there is a huge question mark in the first season of the Netflix show that has confused some viewers of the comedy—why is Maggie in jail?
When we first meet Maggie Naird (played by Lisa Kudrow), she is living the usual life of a military wife.
In the next scene, however, the wife of General Naird (Steve Carell) is in prison. The show never explains exactly what she has done, save for a few hints that it was a "serious" crime that has led to her being sentenced to many decades of incarceration.
The reason that Space Force never reveals why Maggie is in prison is simply because creator Greg Daniel and Carell found the idea humorous. The showrunner told Thrillist: "It made Steve and me laugh a lot when we thought of the notion that she would be in maximum security prison with no explanation."
Get your unlimited Newsweek trial >
He added in a Collider interview: "Well, both Steve and I think that it's very funny to just hear little hints of it, and not know the full story, that it gives her character a certain mysterious energy."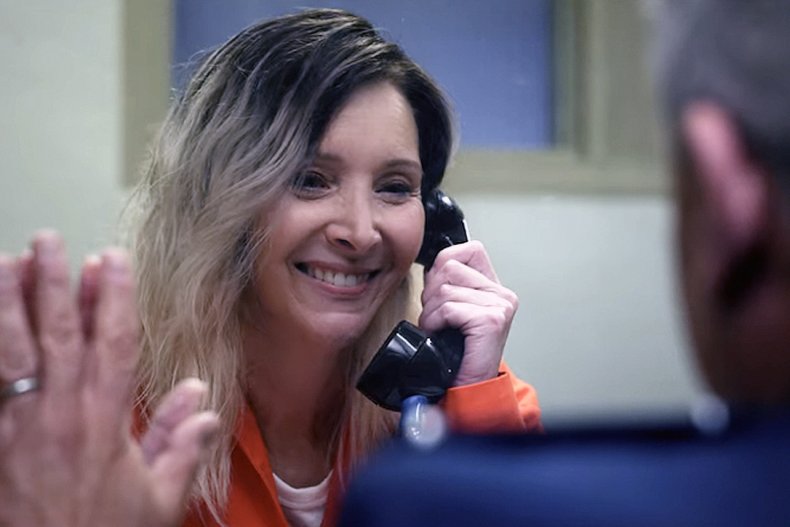 'Space Force' sees Maggie Naird (Lisa Kudrow) in jail for an unspecified crime Netflix
Though the pair found it funny, not everyone in the writers' room agreed. Daniels told Thrillist: "It bothers the s*** out of so many people including the writing staff at first. They thought it was a bit random and weird [but] the more I had to defend it from some of the writers the more I liked it which is maybe perverse."
As the Netflix show began to take shape, however, Maggie being in prison became more than a joke. Instead, it began to be central to one of the series' major plots—how Naird juggles his work for Space Force with raising his daughter (Diana Silvers).
Get your unlimited Newsweek trial >
Daniels explained to Collider: "To think that in addition to taking on this incredible new challenge, which would be incredibly difficult under the best of circumstances, he also now has to deal with the fact that his wife's in prison, and his daughter is going off the rails, and he hasn't really parented her before. It just seems like a great way to put more pressure on him, and to have such a funny situation for her to be in."
Read more
He added: "She was the perfect Martha Stewart-ish wife, and ended up following the Martha Stewart path even more than she thought."
By the end of Space Force Season 1, we do not know why Maggie is in prison, and Daniels revealed that even he and the writers do not know exactly why she has lost her liberty. Asked by Thrillist whether he knows why she was in prison, Daniels responded: "No, I mean we have a sense of what it is but we're kind of enjoying just dropping little hints here and there."
Unfortunately, viewers may not find out the reason anytime soon. Daniels told The Wrap: "So we're enjoying not being specific at the moment. You didn't miss anything. It's not in there." However, the creator also pledged to Collider: "I think that by the end of the series we'll find out, but not [in the] first season."
Space Force is streaming now on Netflix.
'Space Force': What the Show's Creator Has Said About Why Naird's Wife is in Jail | Culture