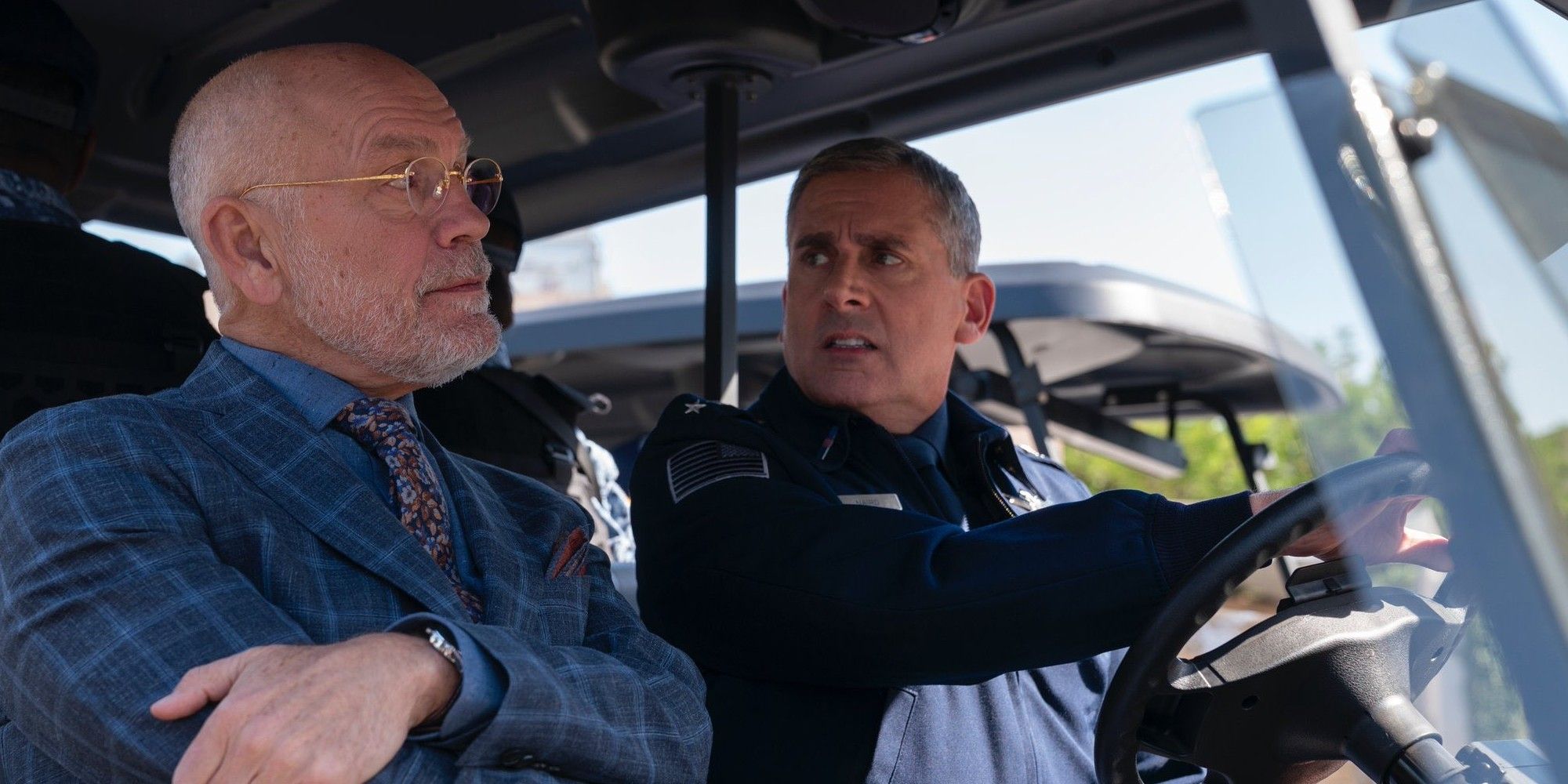 Series creator Greg Daniels says he is already working on ideas for Space Force season 2, even though it hasn't been ordered by Netflix yet.
Jun 03, 2020
Series creator Greg Daniels says that he is already working on ideas for Space Force season 2, even though it hasn't been ordered by Netflix yet. Daniels, who co-created The Office and Parks and Recreation, re-teamed with The Office star Steve Carell for the 10-episode series on Netflix. Daniels launched Space Force just a few weeks after his Amazon Prime show Upload, with the latter debuting to more positive reviews than the star-studded Netflix parody.
Space Force follows Carell's General Naird, the Chief of Operations at Space Force, as he and a motley crew of characters attempt to make a success of the newest branch of the armed services. The show takes aim at U.S. President Donald Trump's new real-life Space Force, and makes many allusions to Trump's less-than-conventional leadership style. It also stars John Malkovich as Dr. Mallory, Ben Schwartz as F. Tony, Diana Silvers as Erin Naird and Tawny Newsome as Captain Angela Ali.
Continue scrolling to keep reading Click the button below to start this article in quick view.
Start now
Related: How Netflix's Space Force Mocks Donald Trump
Space Force has yet to be renewed by Netflix, but despite this, Daniels says he is already working on ideas for season 2. In an interview with Collider, Daniels revealed that he feels there is enough material for a few more seasons, and has already been in touch with some senior writers to flesh out his ideas for season 2. He goes on to say: "We don't have the pickup yet, but yeah. There's a lot to follow up on based on where we ended."
Daniels is referring to the show's cliffhanger ending which, spoiler warning, sees the Space Force base taken over and Naird's wife, Maggie (Lisa Kudrow) escape from prison. The situation on the moon is also left hanging, with Angela and the team's discovery that the Chinese have crippled the American base. With so many plot threads left hanging, it's clear that the show is set up for another season.
Daniels is certainly keen, and Netflix should be close to announcing the renewal. The show, despite the mixed reviews, has drawn large viewing numbers on the streaming service since its launch this past weekend. It has been rated in the top 10 most-watched shows on Netflix in the USA every day since and has even been the No. 1 show for consecutive days now.
The only reasons Netflix might not renew the show, aside from the mixed reviews, would be the cost of the production. The production values are high for a comedy show, and the star-studded cast cannot be cheap to keep on. But despite this, the popularity of Space Force should hopefully see it renewed for season 2, and will allow Daniels to resolve those dangling plot threads for fans. Since Netflix typically waits a month before making a decision whether to renew or cancel shows, Space Force fans may have to wait another few weeks to learn of the show's fate.
More: Netflix: Best Quotes From Space Force
Source: Collider
Queen's Gambit Teaser Trailer Reveals Netflix TV Show's Release Date
Related Topics

Source